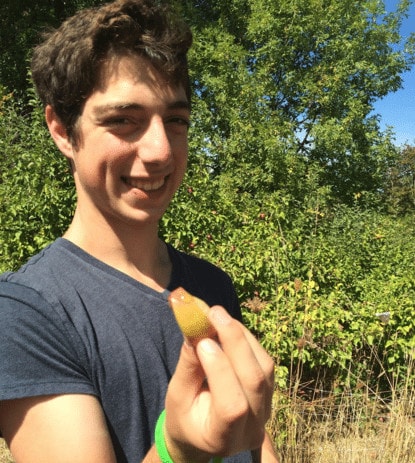 Where are you from?
Efrat, Israel
Where are you working this year?
Once a week I'm at Sisters of the Road, a nonprofit cafe-style soup kitchen and I'm at Habitat for Humanity three days a week. I also volunteer for Jewish Family and Child Service.
Favorite way to refer to Tivnu participants:
Tivnunik
Favorite thing about living in Portland:
I like all of the bridges. I've gone across four or five so far.
Favorite Tivnu activity so far:
The Sukkot trip to Opal Creek–it was really beautiful and relaxing. I liked that we were away from the house but all together. It brought us together as a group when we were together but away from the house and outside of distractions.