You've got to see it to believe it!
Just out the front door, or a drive to a whole new territory: you're never far from the journey of a lifetime.
Experiences that will stay with you for a lifetime
Portland, OR : 45.523°N x -122.676°W
Not gonna lie: it's the greatest city in the world
"Wow -- that's amazing!"
Six breathtaking adventures, from the mountains to the coast
Frequently Asked

Questions
Tivnu provides a weekly budget for communal food shopping, which covers meals you prepare for yourself and a few weekly communal meals. Beyond that, you can always branch out with personal food shopping or picnic with some take-out. Not feeling the entrée inspiration? We'll help out with guest chefs and hands-on workshops to raise your kitchen game, whether you're a beginner or a Top Chef.
There's no one-size-fits-all solution to our challenges. To do the work well, you really have to know the context well. Among the senior Tivnu staff, we have more than 5 decades of experience in the Portland area and this is the context we know intimately. Plus, we're a city with real problems to work on and extremely creative solutions and non-profit leadership to learn from.
Tivnu will provide transportation to participate in all scheduled program activities, or provide for rides on Portland's excellent public transport system. Portland is also a very bike-friendly and walkable city; public transit is a great way to explore it, too. We ask that participants leave cars at home.
We take vacations like on a typical college schedule — you can see them all here. Outside of our official listed breaks, we encourage participants to prioritize their internships and Tivnu programming as professional obligations. Got a plan for some time away — a family bat mitzvah or something? Please discuss it with us in advance so we can make sure we do it right.
Taking a gap year in the US can be as meaningful as doing one abroad.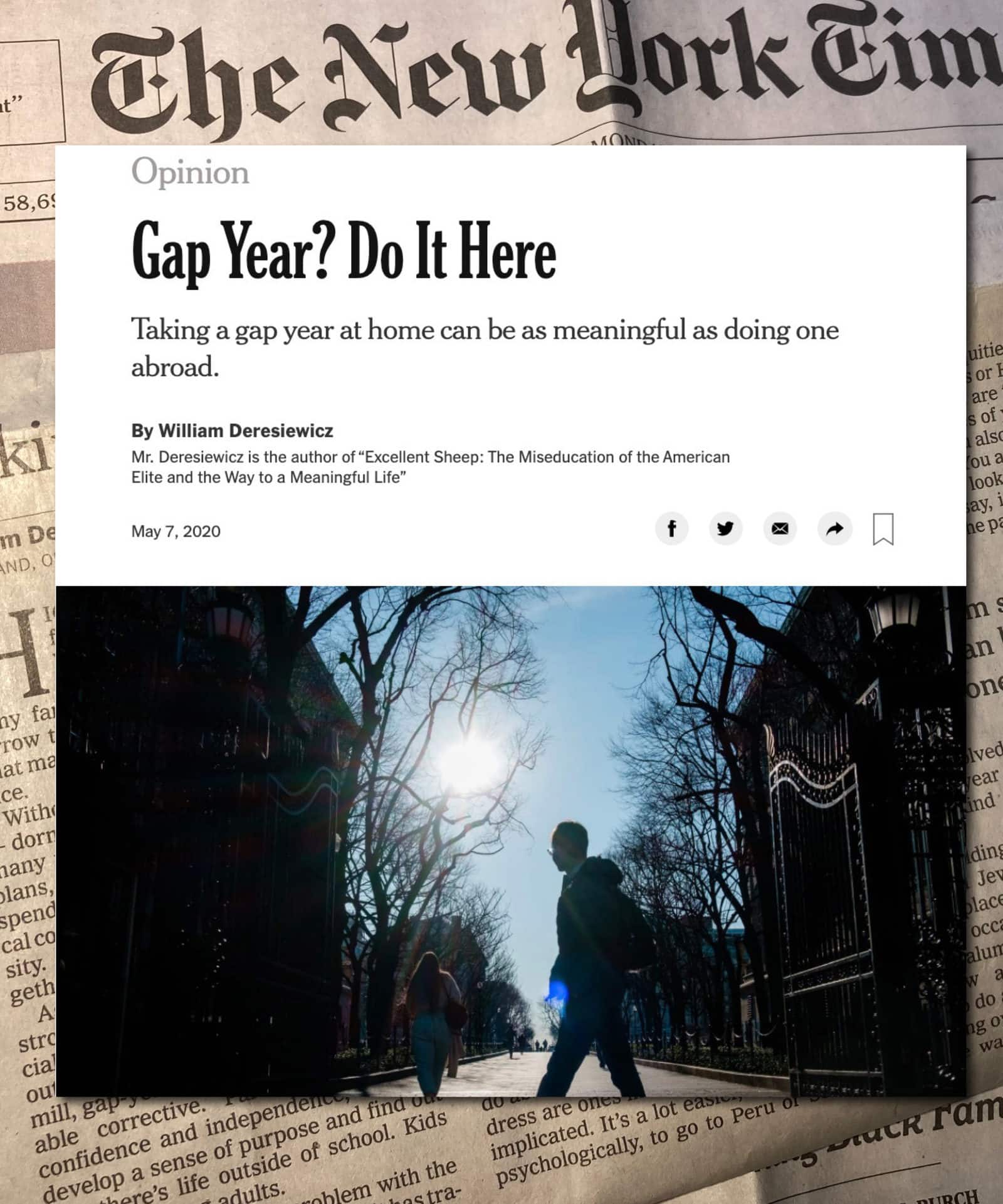 Featured in The New York Times
Real life, real challenges, real accomplishments