Our city? Your playground!
People say we should "Keep Portland Weird."
People say we should "Keep Portland Weird." On the Tivnu Gap Year you'll also find out how we keep it refreshing, diverse, heartfelt, eye-opening, breathtaking… and yeah, weird too.
Sometimes you'll want to make a plan…
25 cents will buy you a game at the vintage video arcade, and a few bucks will get you a seat and a great meal at the gorgeously-restored Bagdad Theater. Window-shop about a hundred thrift stores on your way to the Hawthorne food trucks for a falafel waffle or a sushi burrito. Then head to the old-time roller rink at Oaks Park — Thursday nights with a live organist — and skate like your great-grandparents did 100 years ago.
Sports? We have sports, Portland-style.  Learn the cheers at a Thorns or Timbers soccer game, and don't be afraid to wave a giant Portland flag.
Plus, the Oregon Museum of Science and Industry is one of the nation's leading science centers, from the submarine to the planetarium and the whole world in between!
... and sometimes you'll want to get lost
For a quick hike with friends or a solitary ramble on your own, you can't beat Forest Park. Bring a water bottle and a camera: 80 miles of deep-woods trails, right here in town.
Being long-extinct hasn't cramped Mt. Tabor's style as one of Portland's coolest volcanic peaks. It's a great place for a run or a picnic, and it's the only place for the blazing speed — and preposterous contraptions — of the Adult Soap-Box Derby.
Or take your wandering indoors, and explore the miles of aisles at Powell's, the largest independent bookstore in the world.
Click an image to open the full gallery
Taking a gap year in the US can be as meaningful as doing one abroad.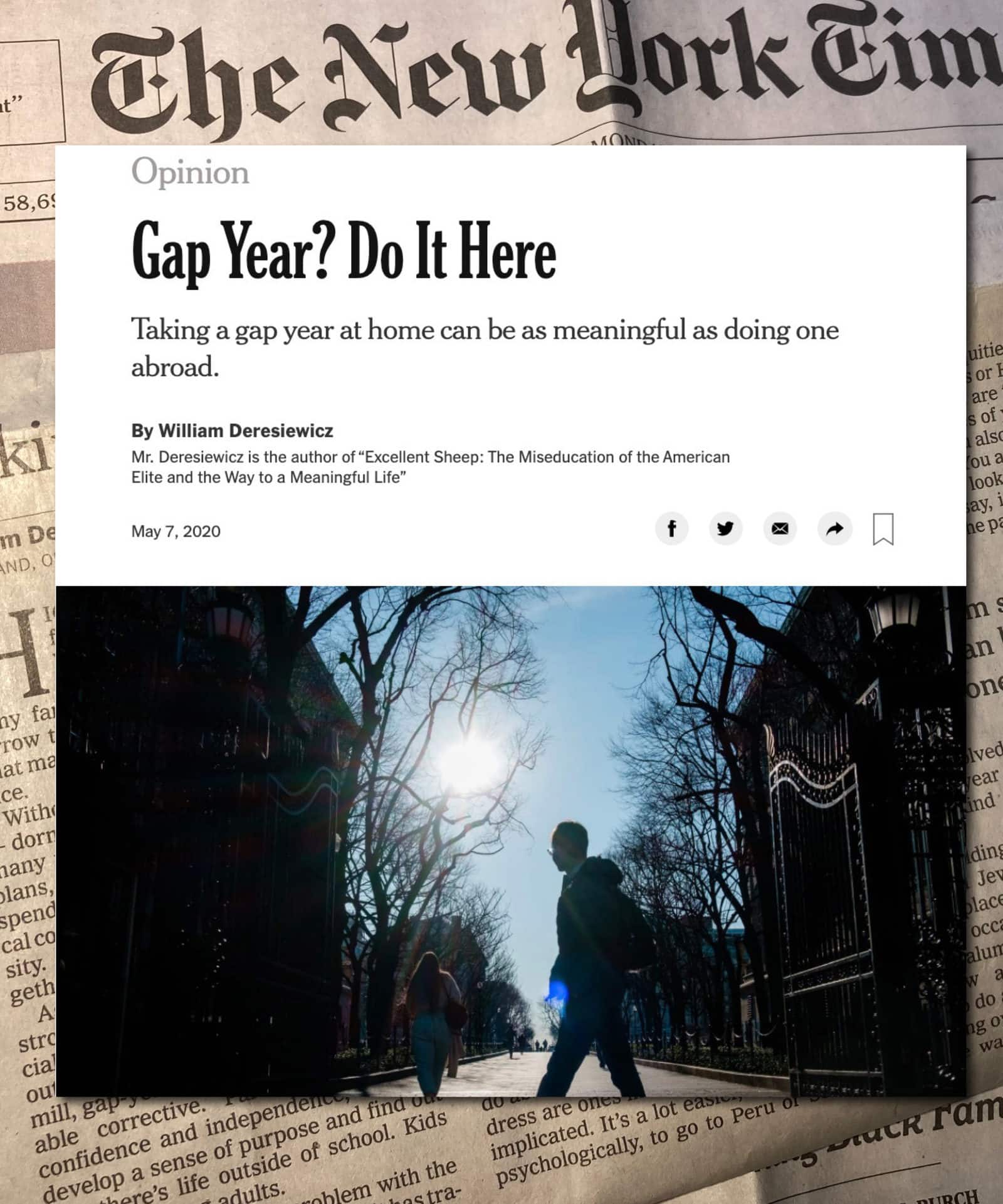 Featured in The New York Times
Real life, real challenges, real accomplishments