Put Tivnu to work for you
A milestone for your teens, a capstone for your program
What's the best way to make your great program in Jewish ethics, social responsibility, or tikkun 'olam into a transformative program? Put Tivnu: Building Justice's expertise in thoughtful Jewish programming, homebuilding, and grassroots activism to work for you.
We'll work with your school, synagogue, or youth group to open up a world of meaningful, physical tikkun 'olam projects. We'll engage with contemporary social justice challenges. And together, we'll learn from the people who take them on every day.
All of our three- to ten-day programs include a customized schedule of hands-on work with marginalized people and communities, including building tiny houses with homeless communities, addressing food security with urban agriculture, and bringing supplies and resources to people living on the streets. Oh — and our programs are fun. Really fun, so your participants can match their feelings of real engagement and accomplishment with the thrill of white-water rafting, or exploring Multnomah Falls, or just sampling the most extraordinary ice cream flavors anywhere.
Tivnu: Building Justice is a unique resource for innovative, pluralistic programs that involve the hands as well as the head and heart. We show how addressing basic human needs like affordable housing, food security, and environmental justice can be central to an engaged and forward-thinking Jewish life. As one teen told us about our face-to-face encounters, "I had deep talks with people and learned a lot about houselessness issues and even more about myself." That personal transformation is the Tivnu secret to bonding a group together, and it stretches from learning to use the compound miter saw to learning a song at the Shabbat table. Real work, for real stakes, with real impact for real people.
To talk with us about creating a program for your synagogue, school, or other organization, please contact Tivnu.
Some of the Groups We've Hosted:
B'nai Keshet, Montclair, NJ
Congregation Beth Am, Palo Alto, CA
Kehillah Jewish High School, Palo Alto, CA
San Diego Jewish Academy, CA
Beth Emet Synagogue, Evanston, IL
Springboard, Chicago, IL
Frankel Jewish Academy, Detroit, MI
Society for the Advancement of Judaism, New York, NY
Tarbut v'Torah Community Day School, Irvine, CA
Temple Emanuel of Beverly Hills, CA
Westchester Jewish Center, NY
Jookender, Framingham, MA
Taking a gap year in the US can be as meaningful as doing one abroad.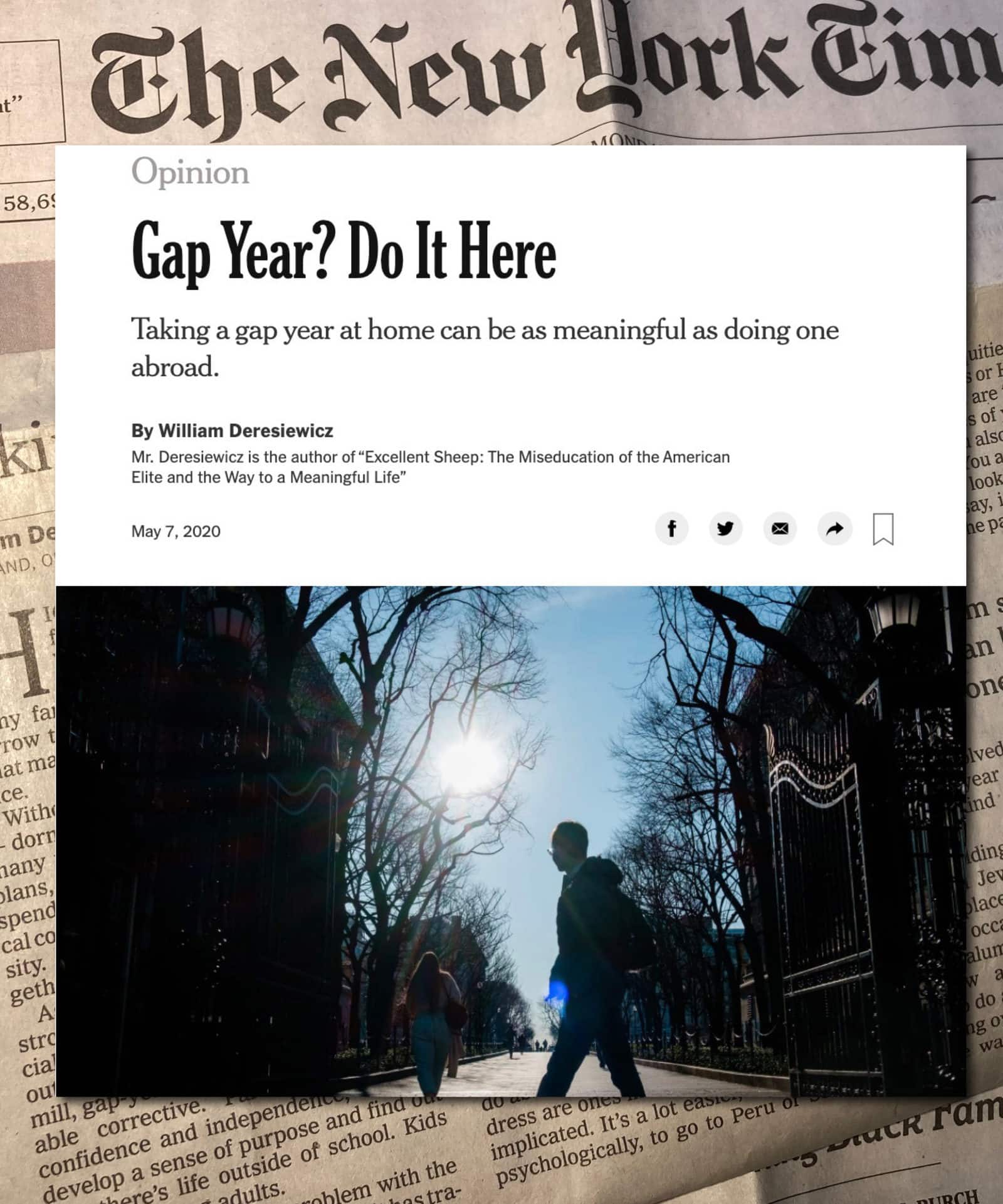 Featured in The New York Times
Real life, real challenges, real accomplishments