For so many different kinds of people
Your strengths can make us stronger
There are a few things we look for in every prospective Tivnu participant: a willingness to try new things, a sensitivity to the needs of others, a commitment to seeing a project through, an openness to new people and new ideas. But the most important thing you can bring to Tivnu is you.
What does it take to be a Tivnunik?
If you're passionate about a cause, bring that passion. Or bring your commitment to a better world, and find your path with us. 

If you were inspired by your time at camp, bring that inspiration. Or bring your willingness to try new things, and get inspired by the things you discover with us. 

If you have a skill, bring that. Or bring your enthusiasm, and learn some new skills with us. 
What does our commitment to diversity mean? Tivnu participants have come from 21 states, North, South, East, and West. City folks, suburban folks, out-in-the-country folks. Every kind of Jewish experience, from reverence for nature to devotion to Jewish law. A range of family backgrounds that reflects the diverse 21st-century Jewish world. Gender expression where everyone can be who they truly are.
You're going to feel included at Tivnu, whether you...
Have already built a forge in your parents' backyard, or are learning to use your first power tools

Lead Shabbat services, or are practicing your first three chords on the ukulele

Perform stand-up comedy at Portland open mics, or lead improv games on Saturday nights  

Guide your fellow hikers on the trail, or have to take a break because you've never actually seen this many trees
We could keep listing talents of former Tivnuniks, but we'd rather wait and add yours.
Taking a gap year in the US can be as meaningful as doing one abroad.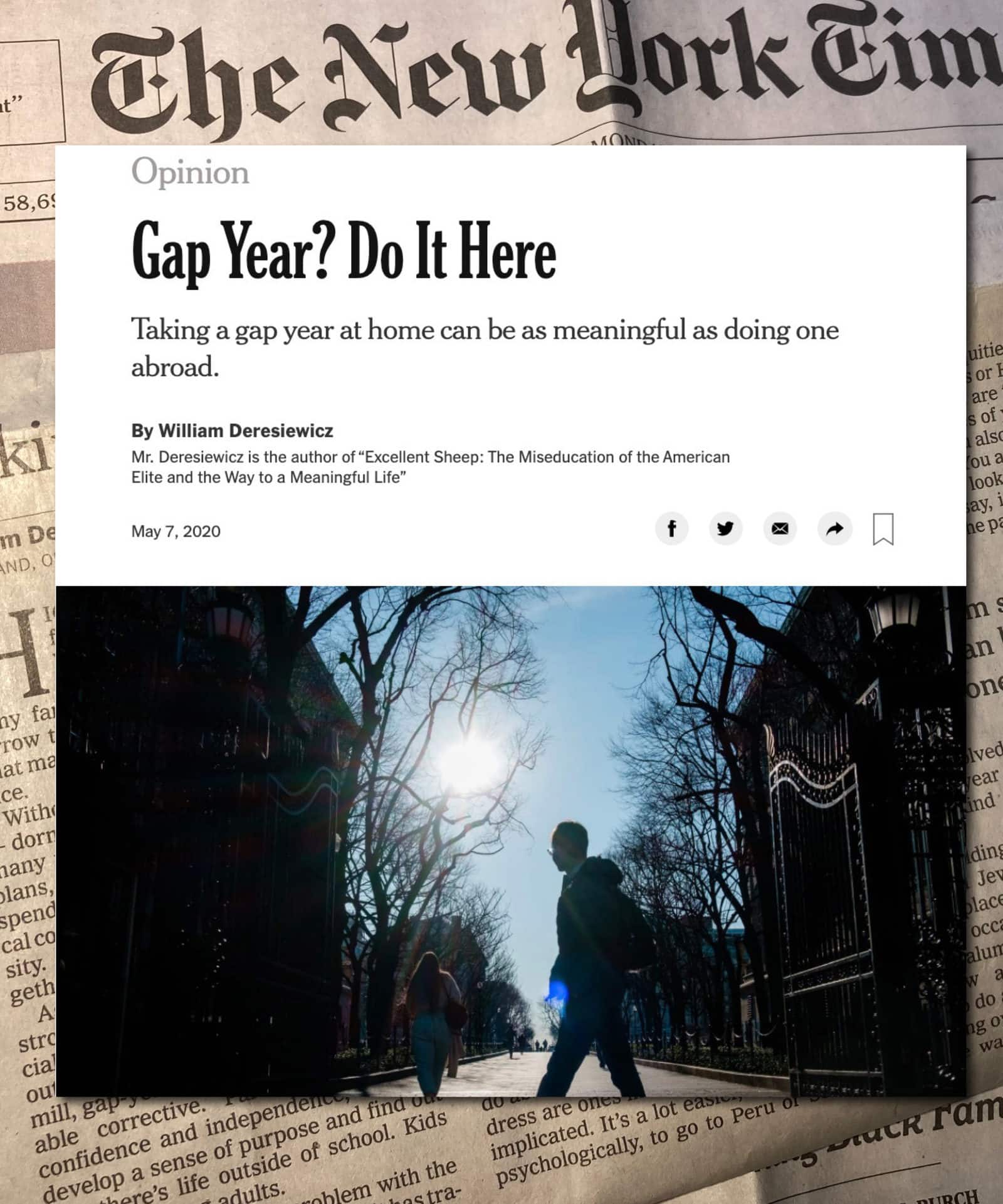 Featured in The New York Times
Real life, real challenges, real accomplishments