Since its founding, Tivnu has succeeded in making its gap year program accessible to young adults of all economic backgrounds. Over 50% of past participants have received some financial assistance. Please do not let the cost of the program keep you from applying - see information about financial aid below.
$30,180 for early bird applications received by January 1, 2022
$32,180 for applications received by March 1, 2022
$34,180 for applications after by May 1, 2022
An additional $175 tool fee is applied for participants who engage in construction as part of their internship schedule.
Tuition covers:
Housing and utilities
Food
Supplies for internships
Educational sessions, field learning, activities, excursions and trips
Transportation to and from the worksite and all Tivnu programs
Staffing includes consistent support and one-on-one mentoring
Tuition does not cover transportation to and from Portland or incidental living expenses such as entertainment, personal items, personal travel, etc. While tuition represents a significant percentage of the total cost of supporting each participant, the remainder is offset by the generous support of donors.
Tivnu continues its commitment to making its gap year accessible to young adults of all economic backgrounds. Please contact Steve Eisenbach-Budner at Steve@Tivnu.org or 503-673-3644 with any questions about the affordability of the program for your family. Financial aid applications are due at the same time as program applications and priority consideration for tuition assistance will be given to earlier applicants. The financial aid application is located at sssandtadsfa.force.com; please use the school code 201518. For assistance with the financial aid application steps, please call the National Association of Independent Schools at 1-800-344-8328; their customer support is outstanding.
We are deeply appreciative of the Zidell Family Foundation, which generously supports our scholarship program.
Refer a friend discount: If you tell a friend about Tivnu and both of you are accepted and enrolled in the program, each of you will get a $500 discount off the program price.
Application and Enrollment Timeline for 2022-23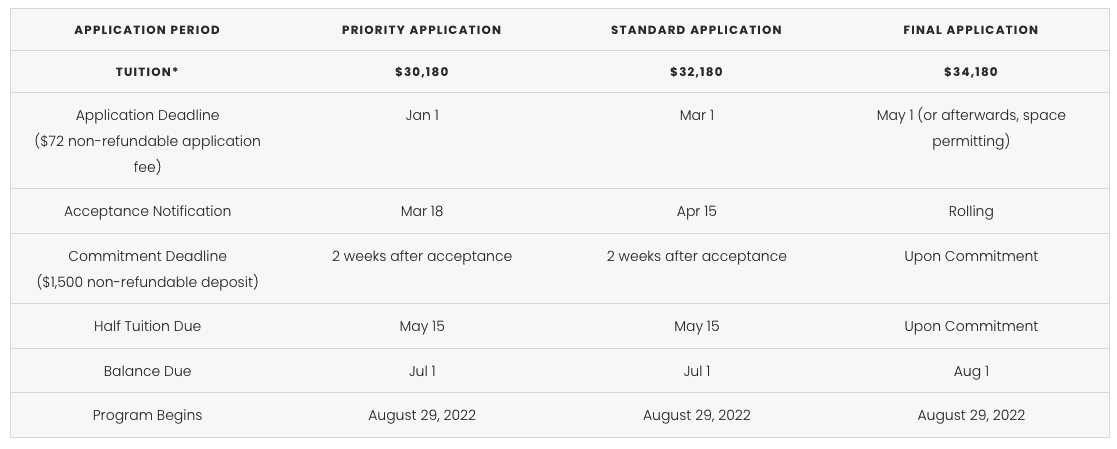 Covid Refund Policy: If Tivnu cancels the gap year program before the program commences, a full refund including all deposits will be provided. If Tivnu proceeds with the program but a family decides, before August 1, that they are not comfortable with the arrangements we have in place for Covid, Tivnu will provide a full refund, minus the $1500 deposit. If Tivnu has to shorten the Tivnu Gap Year program at any point in the year due to Covid, Tivnu will offer a prorated refund.
2021-2022 Important Dates:
Arrive in Portland: Aug 31, 2021
Winter Break: Dec 14, 2021 – Jan 11, 2022
Passover Break: Apr 14 – Apr 24, 2022
Depart for Home: May 19, 2022
2022-2023 Important Dates:
Arrive in Portland: Aug 29, 2022
Winter Break: Dec 14, 2022 – Jan 10, 2023
Passover Break: Apr 4 – Apr 16, 2023
Depart for Home: May 17, 2023
Taking a gap year in the US can be as meaningful as doing one abroad.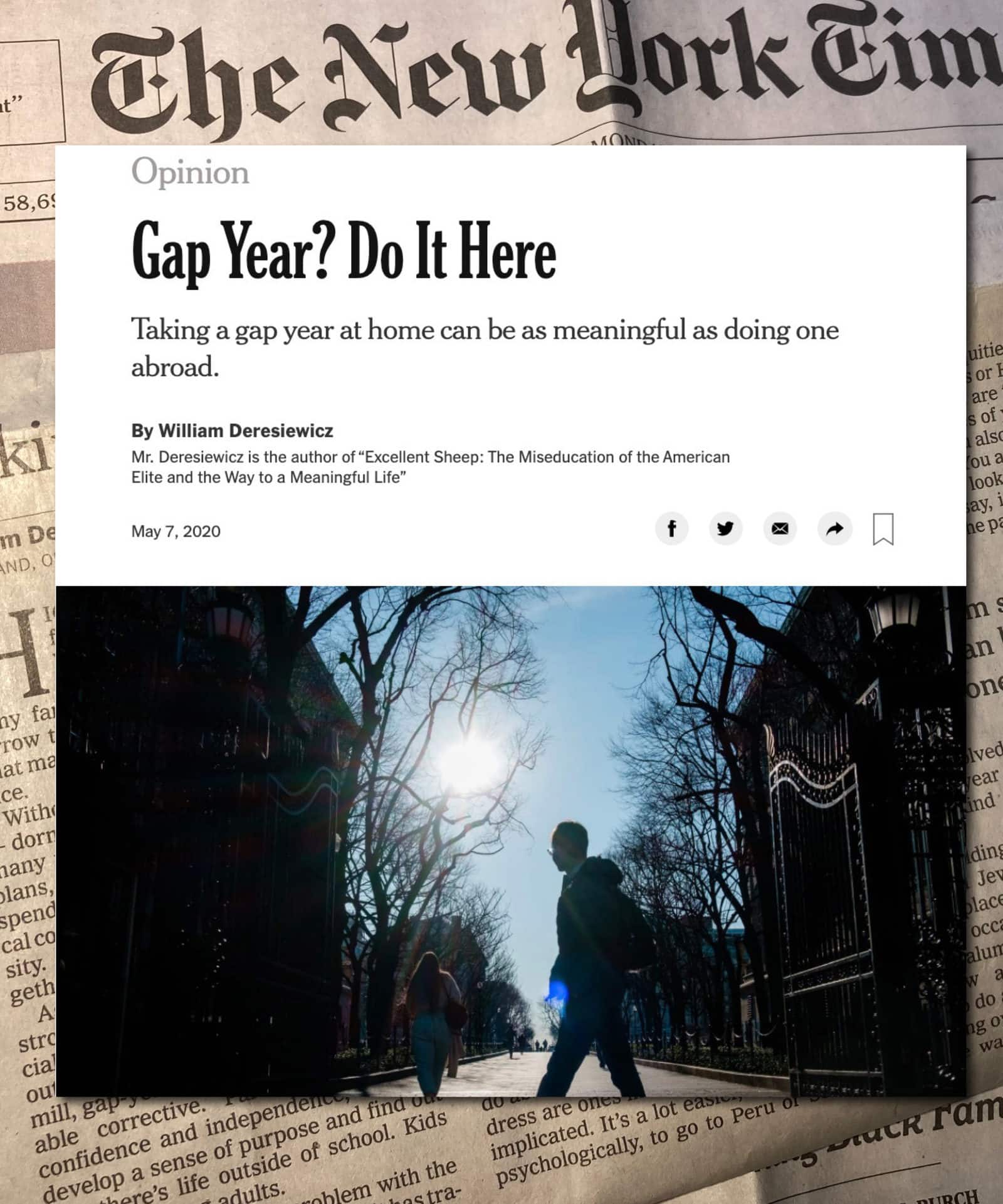 Featured in The New York Times
Real life, real challenges, real accomplishments