Em R. is a member of the Tivnu 9 cohort from the Los Angeles, CA area. Em interns at Tivnu construction and Kindness Farm. She enjoys climate activism, jewelry making, and lifting weights.
Tivnu is a gap year program. But I was enrolled to start my dream college in the winter, leaving Tivnu halfway through the program. I had chosen Tivnu as a backup plan, as a time filler until I could start school. But within 24 hours of arriving at the bayit (house), I felt called to complete the full year just as my peers.
To be honest, it took a little while for me to feel connected to my housemates and to feel moved to fight injustice more than I did before, but from the start I felt that I had entered an environment with these potentials. I knew it would take time. Time to develop relationships with my peers. Time to expand my knowledge on various social injustices. And time to continue to address them. Time I'm allowing myself to take by staying for the whole year.
Tivnu is a gap year program with purpose. Each educational exploration, group trip, and experience is part of a larger goal, providing guidance for each of us and allowing us to unlock knowledge about ourselves that we otherwise wouldn't have. Within the last weeks I have grown closer with my peers and grown more interested in regenerative farming and agriculture through my internship at Kindness Farm.
Anyone who works on a farm knows there is always plenty of weeding to be done. Weeds – the name given to wild plants growing where they are not being cultivated. But as it turns out many of these weeds are edible or have medicinal benefits—for example, sheep sorrel tastes like sour apple candy. What does this have to do with Tivnu? Well, larger society views a gap year as something as a backup, unwanted like a weed. But I have found that gap year programs (like Tivnu) provide self discovery and practical life experiences that going straight to college never could.
Taking a gap year in the US can be as meaningful as doing one abroad.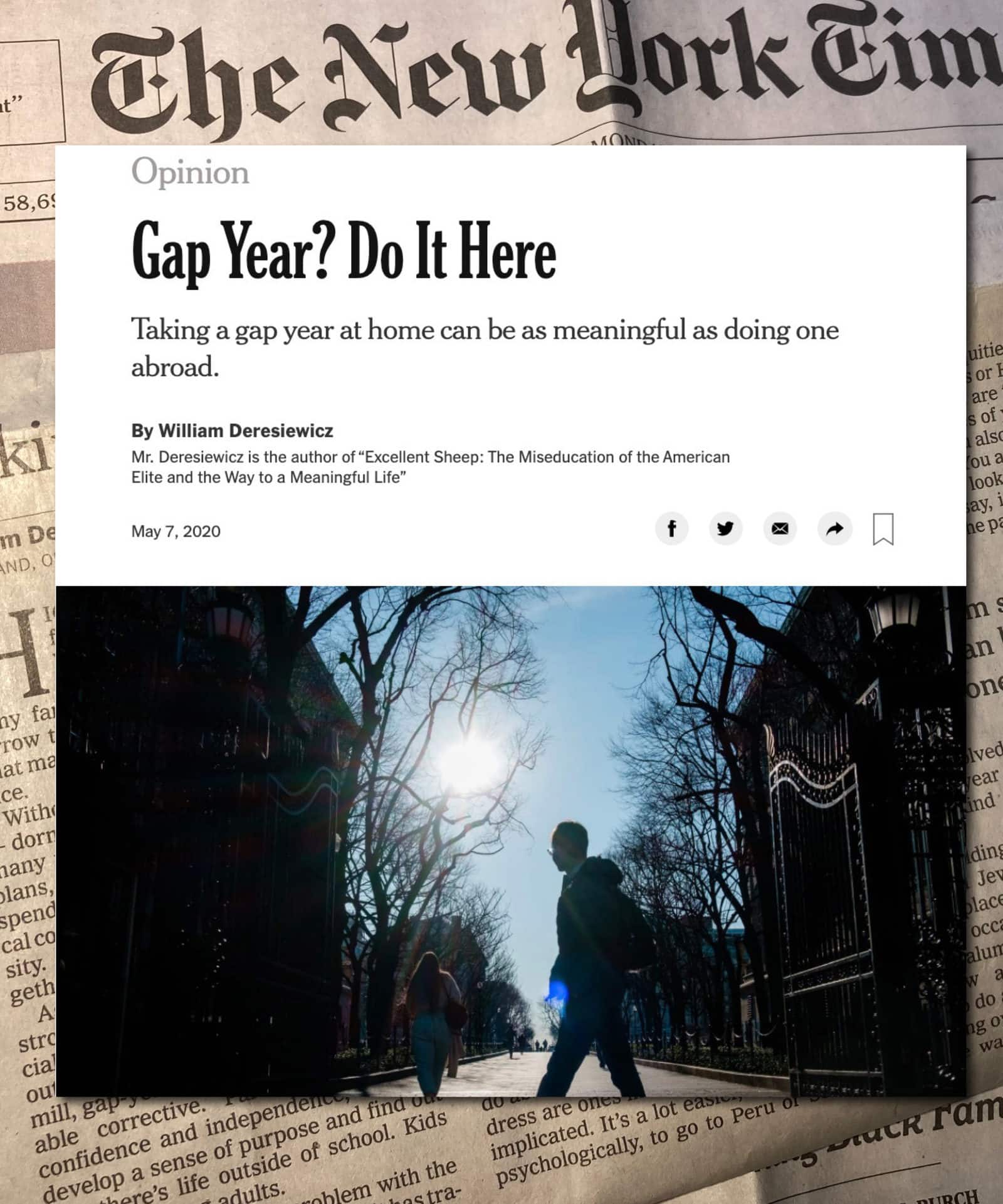 Featured in The New York Times
Real life, real challenges, real accomplishments