by Baye Miller
As we sat down with a group of high school students from Woodburn, Oregon, a predominately Hispanic town, we were asked an icebreaker question that I had never thought to be such a quintessential part of what makes us so distinct from one another. The question, as the title may suggest, was what did you eat for breakfast? The young ladies I was sitting with gave varied answers. As a result of my new health kick, I answered that I had eaten Kefir with Chia seeds and Power O's. My answer was followed by questions from the young ladies about what all of those things were.
After returning home from spending the day learning about the Hispanic culture and the issues that farm workers face in regards to their housing and basic needs, I began to really think about the aforementioned question. Aside from exhibiting basic cultural differences, the question also conjures up issues that surround socioeconomic issues. These issues include: fair wages, food stamps, and the buzzwords of food justice food insecurity. Eating a well-balanced breakfast and nourishing yourself is without question vital to your wellbeing. Next time you are chowing down on your Organic, Grass Fed eggs, try to think about what a family that relies on food stamps and welfare is served before they head off to start their day.
Taking a gap year in the US can be as meaningful as doing one abroad.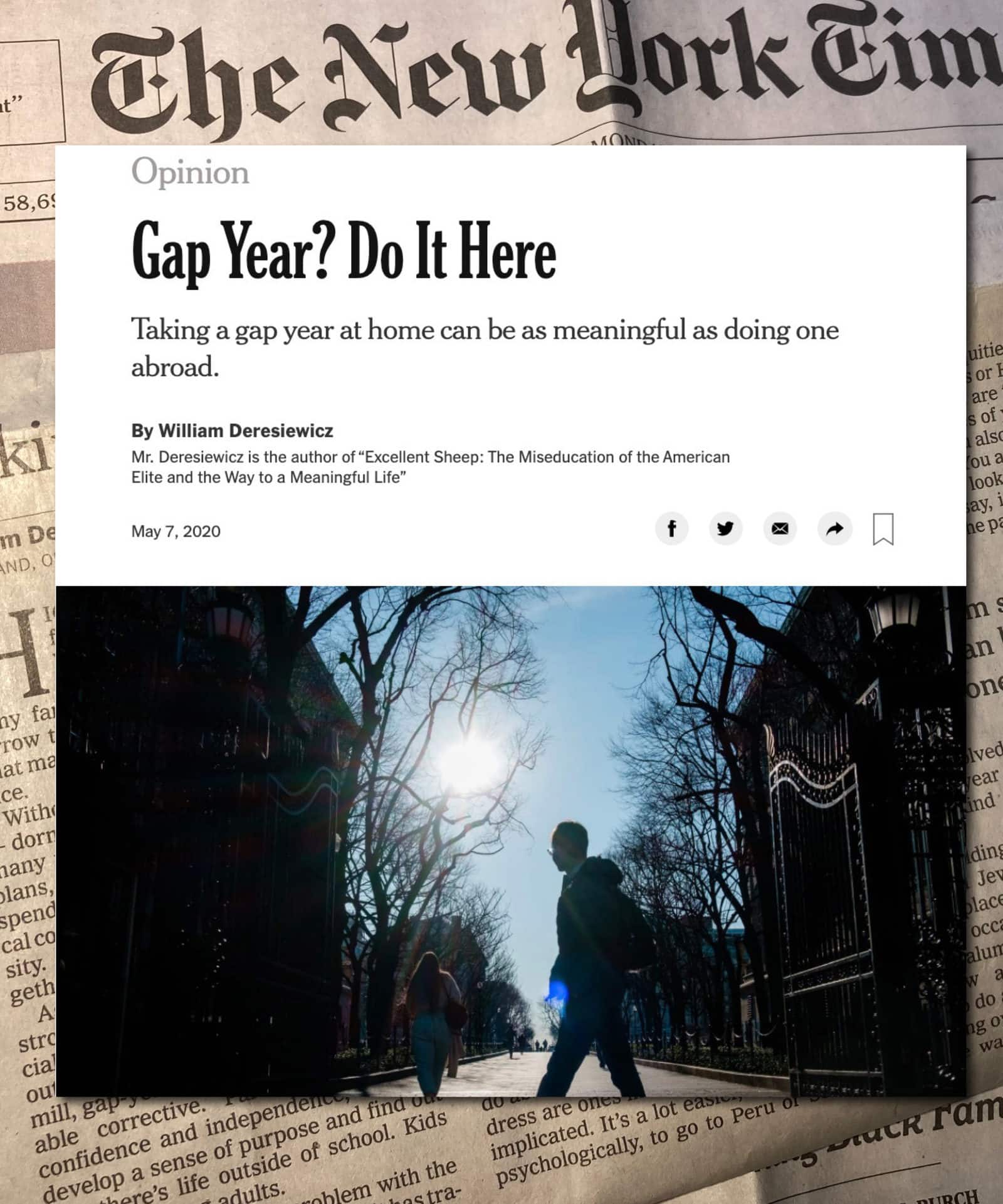 Featured in The New York Times
Real life, real challenges, real accomplishments