Nate S. is a Tivnu gap year participant from Richmond, California. He interns at Kindness Farm and Tivnu construction. In his free time he enjoys gaming with his roommate, Izaac.
Kindness Farm, where I intern, is a sustainable farm which makes it an important part of city life. We use regenerative farming to ensure soil health. Before coming to Tivnu, it was a big goal of mine to prioritize sustainability and environmentally conscious behaviors in my daily life. By working at Kindness and commuting every day using public transportation and my bike, I am able to do this.
Portland is a diverse metropolitan area and we interact with many different organizations here. Tivnuniks go to Gather:Make:Shelter to work on art for safe rest villages, to Street Roots and Dignity Village for Educational Explorations, and to internships like Kindness Farm. These places are all over the city, from North Portland to Southwest, but they are mostly accessible by bicycle and public transportation. You can get all over Portland without a car which makes it a great city for a gap year program.
I love to cycle around the city. There are many roads that are designed for cyclists. These roads have special paths that only cyclists can go on. The streets that don't have special paths can still be easily traversed on a bicycle. Almost every time I'm going to my internship I go by bicycle and that greatly shortens my ride there.
In addition to biking, the commute to my internship also involves a train and a bus. If I were taking a car to my internship, it would take half as much time but would have a bigger impact on the environment. I don't mind the long commute because I know that a less car-dependent infrastructure is cheaper for the average person, therefore being more accessible to Portlanders, and is more environmentally conscious.
Tivnu has given me the opportunity to let me explore the city and get used to living in a metropolitan area. Even though my commute takes time, it gives me time to relax. It also gives me time to reflect on the experience that I am having on Tivnu, the friends I am making, and the work that I am doing at Kindness Farm.
Taking a gap year in the US can be as meaningful as doing one abroad.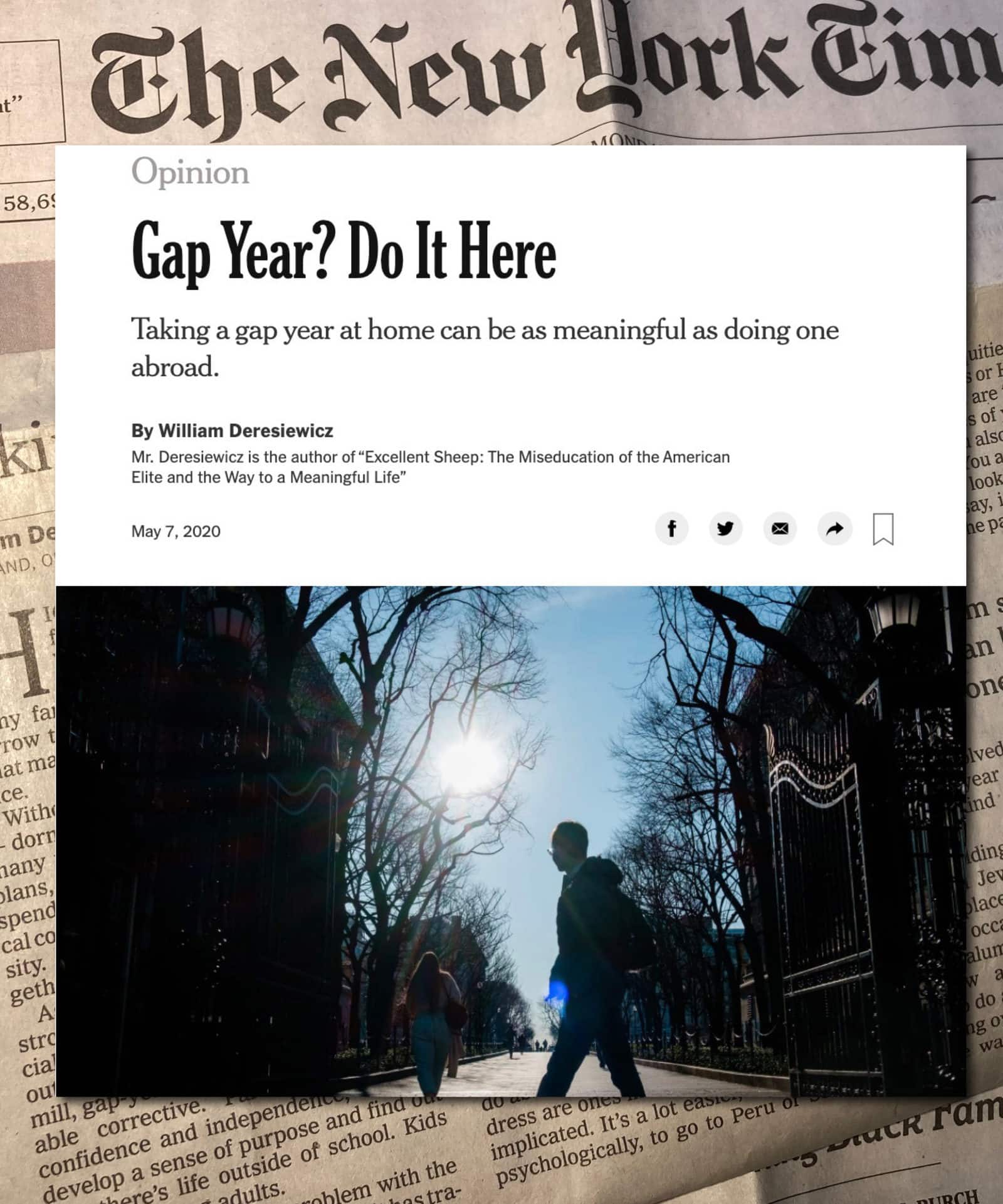 Featured in The New York Times
Real life, real challenges, real accomplishments