by Billy Bloomberg

Tune: "You are my Sunshine"
We are the Portland – The Portland Timbers
We are mental – And we are green
We are the greatest – Football supporters
That the world has ever seen
Over the last few days I was able to revel in my love of soccer. On Wednesday we attended a Portland Timbers game. I was surprised to learn that the people of Portland are die hard soccer fans. The crowd was on its feet the entire game chanting, singing, and showing pride. The game of soccer is always a joy to watch; it is fast paced full of ebbs and flow. Being able to see live soccer and the pride it brings to the people of Portland was thrilling.
Over the last few weeks we had the privilege of learning more about Oregon. Oregon has one of the largest farming populations in the country. Oregon is known for its production of handpicked crops. As we learned about the farming population, we also learned about the issues that farmworkers face. Most of the population are immigrants from Mexico and Central America. For many of them English is a second language. Housing is a constant struggle. Much of the housing available to farmworkers do not have running water, electricity, and are crowed and dirty. Over the last 25 years the Farmworker Housing Development Corporation (FDHC) has worked on moving this population and their families into better and more stable housing.
We worked with a group of Latino high school students in Woodburn, Oregon, some of whom have family member who are farmworkers and some who live in FDHC housing. We shared stories about our cultures and had a meal together. We brought foods that we thought were important to the Jewish culture, including hamantashens (as Purim is right around the corner), challah (as we explained what the Sabbath rituals are), and latkes (my personal favorites). They brought us snacks and candies that they grew up eating, and shared anecdotes from their own culture.
Our time in Tivnu is ever changing. We learn something new at every chance. We learn about the people who grow our food the issues that they face. The time we spend at the Timbers game we learn about the people in our new home city. In both instances we learn that pride is a powerful thing. It cause people to unionize and it bring people together over a common interest. With out Tivnu I would not know where my food comes from. I also would not know the joy of watch a few hundred adults singing you are my sunshine to a soccer team. I'm proud to say I've learned a lot.
Taking a gap year in the US can be as meaningful as doing one abroad.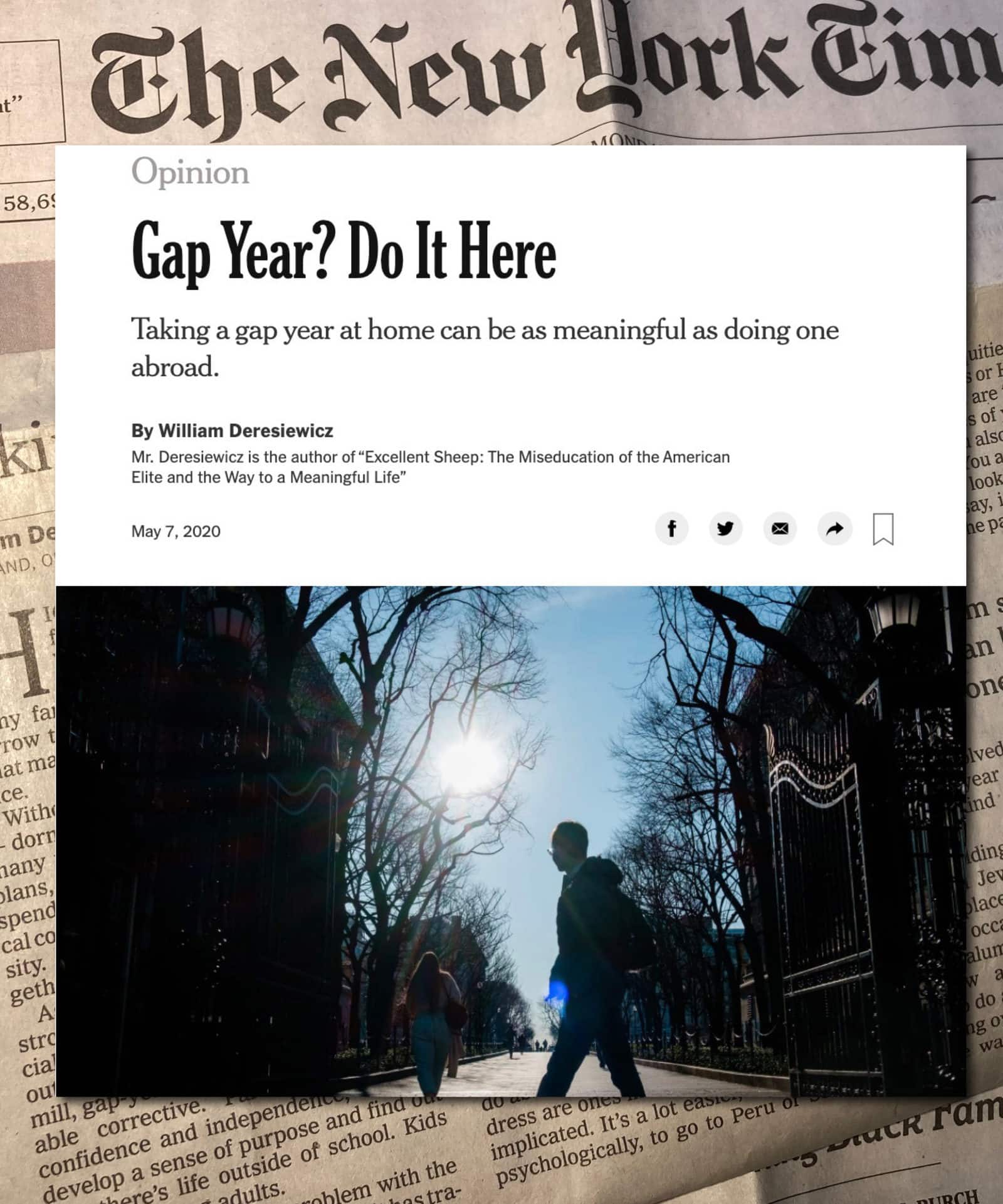 Featured in The New York Times
Real life, real challenges, real accomplishments