The Tivnu Gap Year begins with establishing our home in Portland, Oregon's terrific Irvington neighborhood. We begin our hands-on education by learning about affordable housing and houselessness in Portland and beyond. It all came together this year – advocating and canvassing for Portland's Affordable Housing Ballot Measure, visiting the Dignity Village and Hazelnut Grove (pictured above) communities of houseless Portlanders, and building a tiny house which will become part of Hazelnut Grove. How appropriate that all of this learning and doing culminated this year during the Fall holiday of Sukkot, which focuses Jewish attention on these relevant themes:
SUKKOT & SHELTER
Some of the Tivnu building crew with construction coach Erik Brakstad
Learning about affordable housing – who needs it and how it is designed – with Rachael Duke of Community Partners for Affordable Housing
Building sukkot at the Tivnu bayit (house), for a community member, and in the woods at Opal Creek Ancient Forest Center
Seeing and hearing firsthand about houseless Portlanders who have made a home in the intentional communities of Dignity Village and Hazelnut Grove
SUKKOT & A RETURN TO OUR NATURAL & AGRICULTURAL ROOTS
Living off the grid, sharing Sukkot meals, inviting our own Ushpizin (symbolic guests in the sukkah), and experiencing meditative hikes in the Opal Creek Ancient Forest Wilderness
Building durable, beautiful garden beds for the educational gardens at Zenger Farm, where Sasha interns three days a week
SUKKOT & THE TRANSITION TO PERMANENT HOMES
After a great morning at the Race to End Child Homelessness
Building an entire tiny house destined for Hazelnut Grove filled the Tivnuniks with pride and purpose
Joining with Portland community members to learn Jewish sources on affordable housing and canvass in our neighborhood for Portland Ballot Measure 26-179
Volunteering at and teaching children from Congregation Shaarie Torah after the Race to End Child Homelessness
Sukkot has really given the Tivnu: Building Justice gap year participants a chance to put everything in context: exploring the natural and communal resources of our surroundings, learning Jewish and global perspectives on social justice issues, and doing hands-on, tangible work to make this a better world.
Learn more about our gap year program to see if it's right for you!
Taking a gap year in the US can be as meaningful as doing one abroad.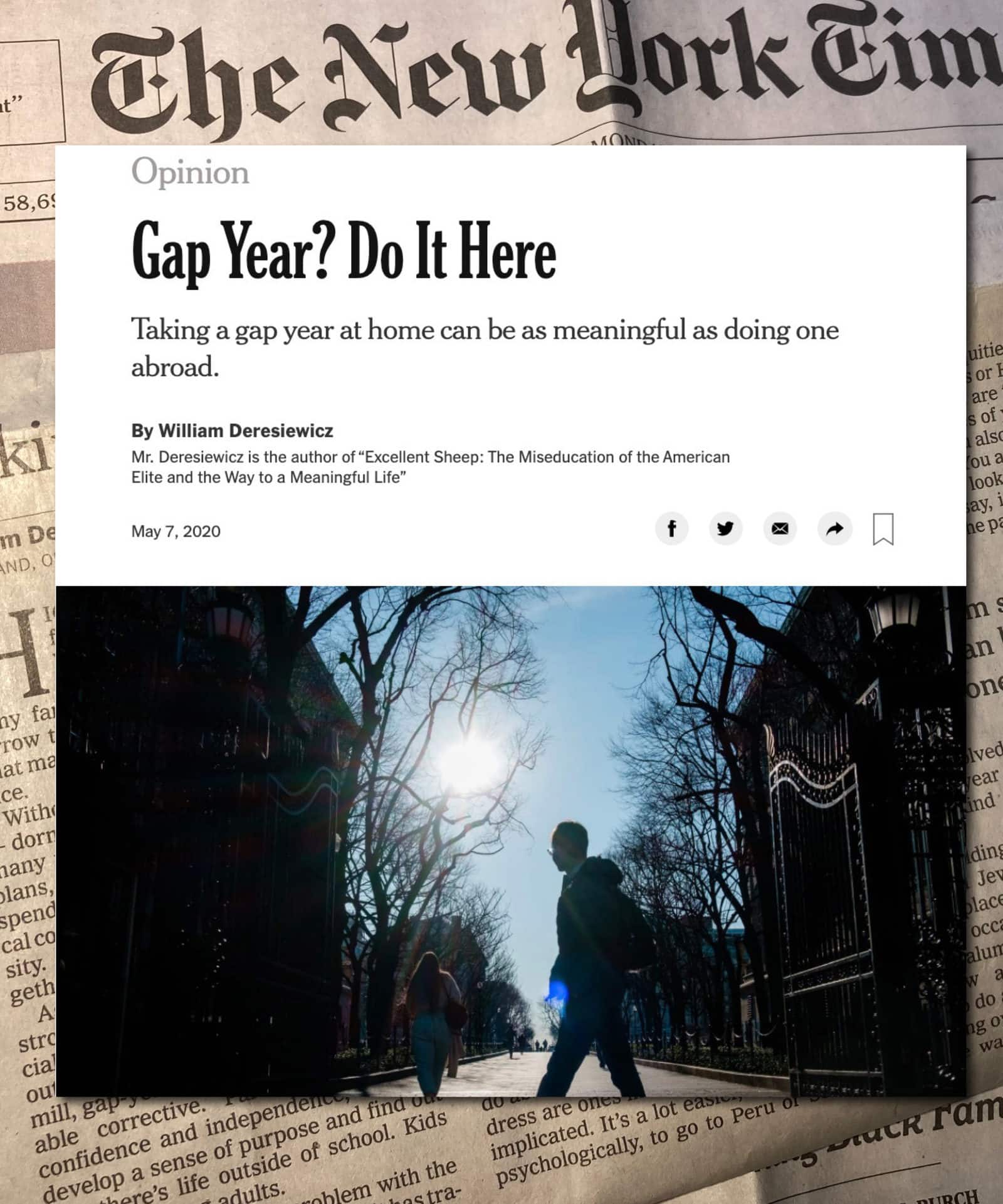 Featured in The New York Times
Real life, real challenges, real accomplishments