Exploring Portland and Beyond
Why is Tivnu located in Portland, Oregon?
Portland offers so much creativity – both in the compelling arts and intellectual events we can enjoy, and in the creative solutions to the environmental, housing, transportation, and poverty challenges we learn about in our work. Add to that the easy access to our beautiful surroundings, and you can really see why Portland has become a magnet for young people and a natural home for Tivnu.

Photo credit: Amateria 1121
In fact, Portland played a big role in why our participants chose the Tivnu gap year program. Hadara knew she loved Portland and wanted to spend a year here, exploring the friendly city and the beautiful natural surroundings. Ben is smitten by the vibrant cultural offerings and is plotting how he can spend more time here in the future.
Sundays are our best day for exploring all that Portland and the surrounding area have to offer. One Sunday, Tivnuniks headed to world-famous Powell's City of Books to hear local talent Alicia Jo Rabins read from her new poetry collection. On the anniversary of Kristallnacht, five participants attended a fascinating symposium entitled, "Confronting Extremism: The State of Hate Today," sponsored by the Oregon Jewish Museum and Center for Holocaust Education.
This past Sunday, Tivnuniks took advantage of our location to observe the salmon spawning at Eagle Creek, hike to Punchbowl Falls, and have tea and cake at the beautifulMultnomah Falls Lodge. Oh, and we bought wild mushrooms and fresh salmon from the Native Americans who have exclusive fishing rights in the Columbia River at Cascade Locks. It doesn't get more Pacific Northwest-y than that!
Making friends and influencing people
Tivnu means "Build!" and the Tivnu gap year program provides opportunities for participants to build all sorts of things, from houses to independent living skills to meaningful friendships and partnerships. And sometimes the best way to build those relationships is by creating worthwhile experiences together.
Tivnu invited members of Portland's Momentum Alliance to dinner in the sukkah, where members of the two groups shared personal experiences and learned about the celebration of Sukkot. Since that night, Tivnuniks participated in the Momentum Alliance Fall Get-Together and hosted MA members at our Havdalloween party, growing and developing those friendships through enjoyable and educational programs.
We invited students from Greater Portland Hillel to dinner and a Rosh Hodesh activity. We marked the beginning of the Jewish month of Kislev by discussing how we, like the moon, are all in the process of waxing and waning, building and emptying different aspects of our lives. Then, before dinner (!), we ate moon brownies representing the phase we're in now. On Hanukkah, we'll have two more opportunities to share Jewish celebrations with the students of Lewis and Clark and Portland State University. It's great to meet other Jews the same age in Portland and show them what Tivnu is all about.
Sometimes good fences really do make good neighbors. Tivnu is helping Portland Jewish Academy's Garden Club build a fence and raised beds for their school garden and, in the process, showing Portland children that hard work and commitments to the environment and healthy eating are among our shared Jewish values.
Spread the word!
Now accepting applications for 2016-17 with these new features:
expanding to 18 participants
enhanced food justice option
new partner organizations for the direct service and organizing option
tailored programs incorporating these opportunities with the building and housing option
Apply by December 15th for $4,000 early bird savings
Early applicants have the greatest access to financial aid
Want to hear more from current participants? Check out recent blog posts by Ben Lefkowitz of Brooklyn, New York and Josh Gidanian of Los Angeles, California.
Taking a gap year in the US can be as meaningful as doing one abroad.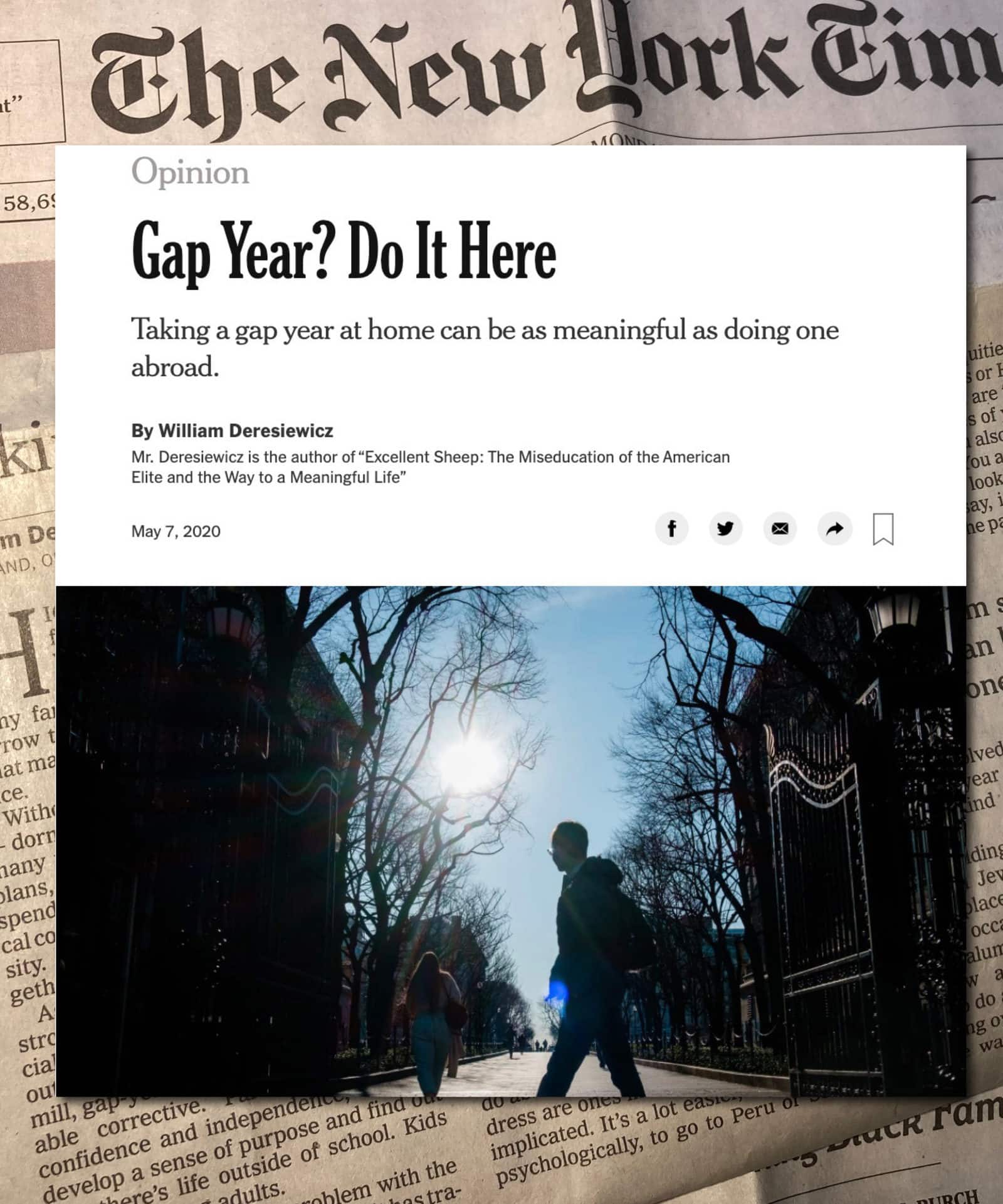 Featured in The New York Times
Real life, real challenges, real accomplishments