Tivnu Gap Year $2,000 savings for applications received by February 15, 2016
Apply online now!
Have you seen our new video? Share it with a friend!
Mountains of fun at Mt. Hood
Some parts of the country have seen more than enough snow recently, but the Tivnuniks haven't seen much in Portland. So we took a few days to enjoy the snow at Oregon's beautiful Mt. Hood, a short drive and seemingly a world away. The retreat included cross-country skiing, snowshoeing, and building a spacious and sturdy igloo in the woods (complete with a pine needle "mezuzah"). We toured Timberline Lodge and learned about the Works Progress Administration artisans who built it in the 1930s – a special treat for a group learning about building techniques as well as solutions to the poverty and labor challenges of our own times. We enjoyed the leadership and knowledge of Jeff Gottfried and Sam Vanderbeek from Educational Recreational Adventures, who taught us and got us thinking about local wildlife, meteorology, plate tectonics, and the use of public lands in Oregon and beyond. Who says you can't sit in a hot tub surrounded by snow and learn something at the same time?
Focus on Friday Field Trips
TGIF! Friday afternoons are always special at Tivnu, as we spend the last few hours before Shabbat preparing – cooking, cleaning, polishing up a d'var Torah (words of Torah) for the Shabbat dinner table, and taking some time to reflect on the week that is ending. But on some weeks, Friday morning is also special: when the Tivnu crew heads out on a field trip to see some of the hidden gems – people, organizations, and natural features – of Portland.
In October, the Tivnuniks toured master woodworker Eric Franklin's woodshop and learned about the tools and techniques of his trade. They began work designing some projects for the Tivnu bayit (house) which they plan to complete this year. Eric (the woodworker) and Erik Brakstad (the Tivnuconstruction trainer) are passionate about returning salmon to their natural habitats in Oregon, so the group then went to see and learn about a successful site of salmon reintroduction in the Reed (College) Canyon. Did you know that salmon are an indicator of ecosystem health?
On a subsequent Friday, Erik brought Tivnu to The ReBuilding Center, where building materials are donated and resold for creative reuse in an effort to strengthen the environmental, economic, and social fabric of the Portland community. After learning about their mission and model, Tivnuniks worked at a DeConstruction Site to help salvage usable building materials. Max was so taken by the work they do, he has added a one-day-a-week internship at The Rebuilding Center to his schedule.
Before the Thanksgiving break, Tivnu participated in the Portland YouthBuilders Fall Service Day, helping out at two sites and laying the groundwork for a growing partnership. Beginning in December, Tivnu and PYB have partnered to build an entire Habitat for Humanity house together in Portland's Cully neighborhood. The foundation for this collaboration was laid by Tivnu founder Steve Eisenbach-Budner and construction trainer Erik Brakstad, both of whom have worked at PYB. It is strengthened every week by Hadara, who tutors students at PYB as they work towards earning their GED.
Recently, Erik brought the group to meet two more local talents whose work connects with the work the Tivnuniks do on the Habitat for Humanity work site. Mike Suri showed the participants the tools and techniques he uses in his metal shop and many of them came away ready to take up metal work. Then the crew visited The Plant, where industrial designer Bill Dieter wowed Tivnu with the NASA treadmill harness they designed and manufacture, and fielded questions about how his team solves real world problems with creativity and resourcefulness.
How do these visits and conversations relate to the rest of the Tivnu program? "Yes, they're fun, and yes it is a chance to meet some compelling people," says construction trainer Erik Brakstad. "But there's another, more important, level that comes out of tours like these. I see a big part of my role is to help these young people learn about and come to terms with the physical world – to find out how things work, and to find their own resourcefulness in trying to face practical challenges. That can be empowering. I want them to see the connections that can be drawn between different tools, crafts, materials, and approaches. Before this year, our Tivnoodles didn't have a lot of experience with this kind of problem solving or people who do this kind of work. It complements what happens at Habitat, and it gives them more hand holds to think about what they experience there."
TGIF and for the outstanding learning opportunities Erik provides!
Recent and upcoming Shabbat afternoon experiences:
Now is the time to apply for Tivnu Gap Year 2016-17!
Early applicants have the greatest access to financial aid.
The February 15th $2,000 discount deadline is only 5 days away.
Spread the word!
Want to hear more from current Tivnuniks? Check out recent blog posts by participants
Hadara Goldsmith
(Maryland) and
Shua Klein
(Israel) and our
madrichah
(resident advisor)
Rebecca Mather
(Illinois and Louisiana)!
Taking a gap year in the US can be as meaningful as doing one abroad.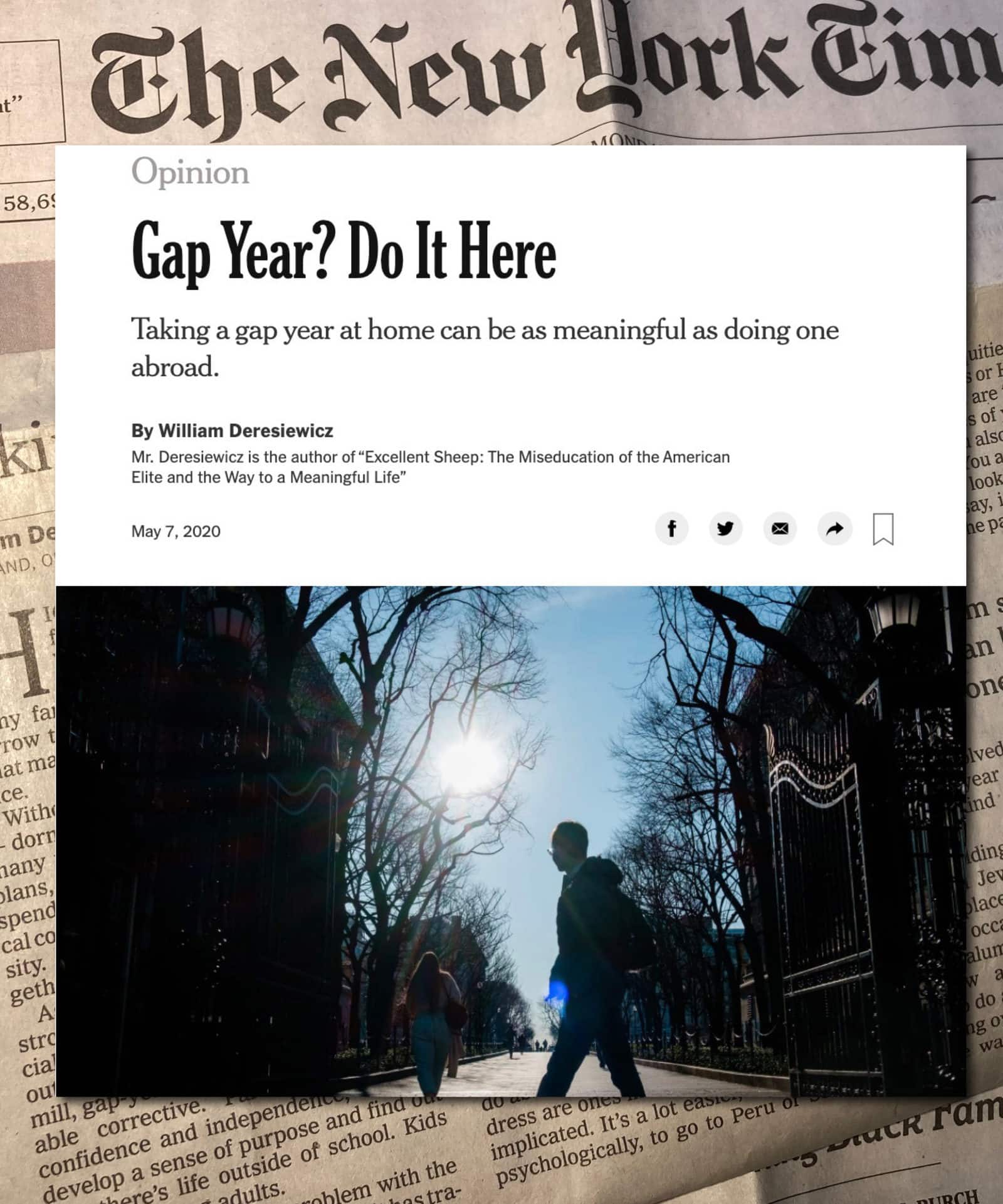 Featured in The New York Times
Real life, real challenges, real accomplishments