SO MUCH IS NEW FOR 2017-18!
In this issue:
Our new (fourth) cohort: TIVnu!
New features of Tivnu orientation
New blog post
New internship opportunities
Welcoming the Tiv-New Year!
TIVNU 4 COMES TOGETHER
Our new cohort of Tivnuniks brings together so many different backgrounds, experiences, and perspectives. We're thrilled to welcome our new participants from (clockwise from top left): Pennsylvania, New Jersey, Massachusetts, Texas, and California.
The Tivnu Gap Year program is a great success, but that doesn't mean we rest on our laurels. Each cohort has new opportunities, new challenges, and new adventures.
WHAT'S NEW FOR ORIENTATION?
A NEW PLACE, A NEW SCHEDULE, AND NEW SKILLS
There's a lot to get used to when you begin a year with Tivnu, and this year we've added some new elements to orientation.

COOKING LESSONS WITH CHEF SHIMRON TUBMAN
Knife skills, meal planning, prepping a fabulous Shabbat dinner, and a new favorite tahini recipe

CAMPING TRIP IN MT. RAINIER NATIONAL PARK
Hike to slide down the glacier (snow in the summer!), meet a marmot, enjoy the waterfalls, and cook something new

PHOTOGRAPHY LESSONS WITH BARBARA GUNDLE
Pictures or it didn't happen! How to capture the magic of Tivnu on "film"
KNOW EVERYTHING ABOUT PORTLAND NOW?
Still feeling in the dark about your new hometown? (Actually, this photo of the Portland skyline from Pittock Mansion was taken by Tivnunik Ron Melamed.) Here are other tried and true elements of Tivnu orientation that help our Tivnoodles feel at home:

POWELL'S CITY OF BOOKS
The world's largest independent bookstore

VAUX'S SWIFTS IN NORTHWEST PDX
Enjoying a picnic and bubbles as the birds circle overhead

AND, OF COURSE, TOOL TRAINING
with awesome Construction Coach Erik Brakstad
READ THE NEW BLOG POST BY ARI FINKELSTEIN
What I learned this week (in summary):
Living with 8 other teenagers is a struggle, but also fun
Google Maps is my new best friend
Cleaning toilets is my new-found passion
Getting lost can lead to some scenic adventures
NEW INTERNSHIP OPPORTUNITIES
In order to customize the internship experience to each Tivnunik's passions, skills, and goals for the year, we are constantly forging relationships with new social justice organizations in Portland and finding new ways to strengthen existing relationships. This year's cohort is hard at work at 14 different organizations – in addition to all the places that benefit from our construction work, like Habitat for Humanity and Hazelnut Grove.
Where would you want to intern?
WISHING ALL OF YOU A HAPPY, HEALTHY, AND MORE JUST TIV-NEW YEAR!
Learn more about the Tivnu Gap Year by visiting our website, watching our video, or scheduling a personal conversation with a member of the Tivnu outreach team. We'll be in Palo Alto in October and in Southern California, Atlanta, Baltimore, Greensboro, and Washington, DC in November. Email us to schedule a visit to your community today!
Taking a gap year in the US can be as meaningful as doing one abroad.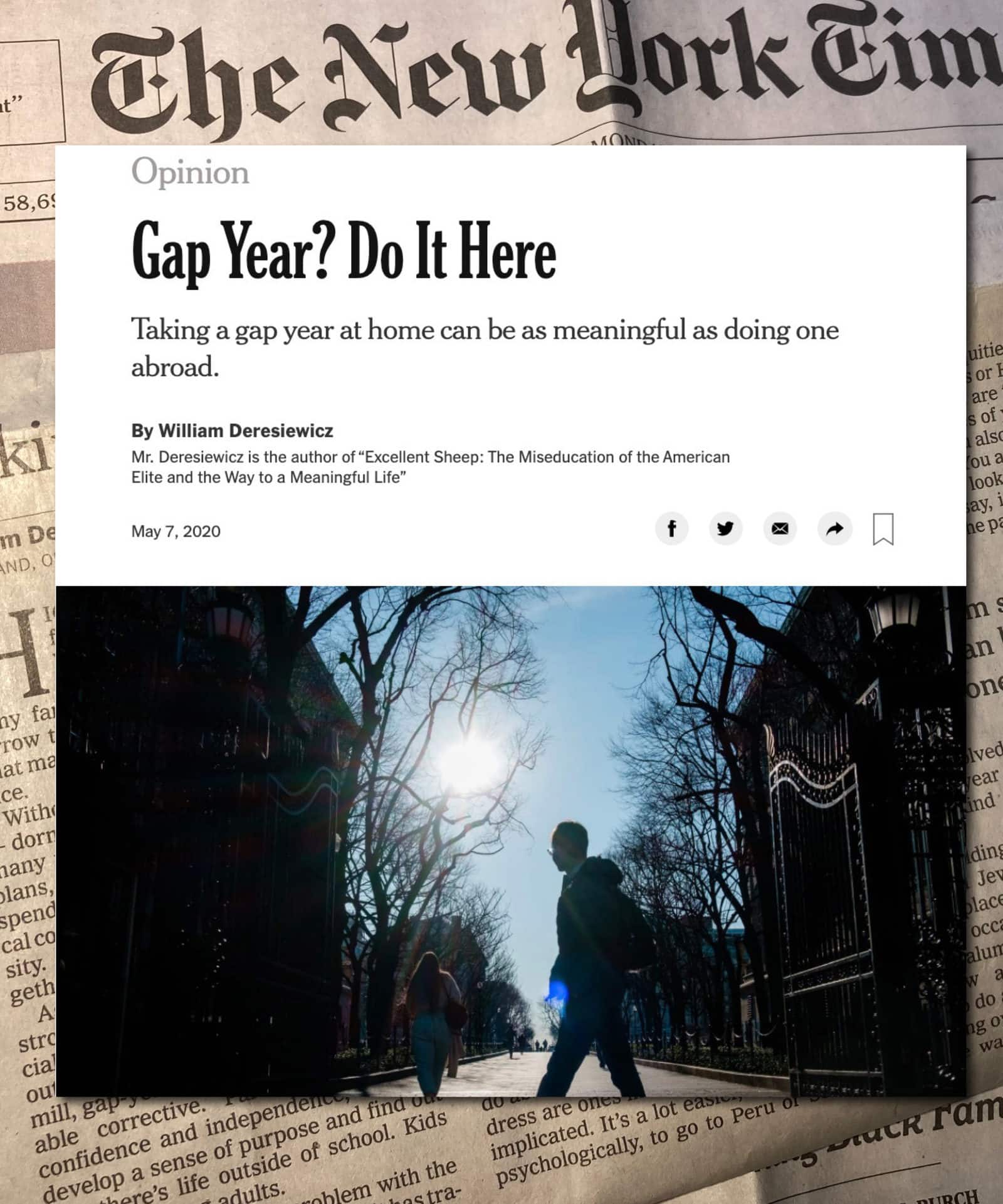 Featured in The New York Times
Real life, real challenges, real accomplishments