HAPPY PURIM & HAPPY SPRING!
The participants in the Tivnu Gap Year have been enjoying the beautiful Portland springtime, a great trip to Seattle, and the Jewish version of March Madness – the months of Adar including Purim. They've been connecting with each other and with their co-workers at places like
Sisters of the Road
and
Johnson Creek Watershed Council,
building homes with
Habitat for Humanity,
and honing the
tools
they can use
to build a better world
.
WHAT'S NEW, TIVNU?
What are the Tivnuniks and the press saying about the Tivnu gap year experience?

BLOGPOSTS BY CURRENT PARTICIPANTS
Read the latest posts by Nadav, Josh, and Hadara
VIDEO FEATURING THE 2015-16 COHORT
ARTICLES FEATURING THE TIVNU GAP YEAR
Read this article from eJewish Philanthropy
Read this article from the LA Jewish Journal
SPOTLIGHT ON WOODBURN
This week, the Tivnuniks went back to Woodburn, Oregon to round out our discussions about migrant laborers and immigration policy and begin learning about labor conditions and activism in Oregon and beyond. The group met with Jaime Arredondo of PCUN and with Larry Kleinman, whose activism in the Woodburn migrant farmworker community stems directly from his Jewish grandfather's experience loading trains in the Chicago railyard.
A few weeks ago, the Tivnu crew took its first trip to Woodburn to meet with high school seniors there and to hear about farmworker housing solutions and help out in the community gardens together. We're looking forward to welcoming those Woodburn High students to the Tivnu bayit for Shabbat dinner next week.
KNOW SOMEONE WHO WOULD BE GREAT FOR TIVNU 2016-17?
A few spots remain and tuition assistance is still available for next year's gap year program. Please spread the word about Tivnu: Building Justice by sharing
this post
with everyone in your network!
Find out more about the different Tivnu: Building Justice internship options and financial assistance:
On our
website
On
Facebook
Or contact Adinah Miller, Program Director, for further information:
adinah@tivnu.org
,
(203) 623-5249
Taking a gap year in the US can be as meaningful as doing one abroad.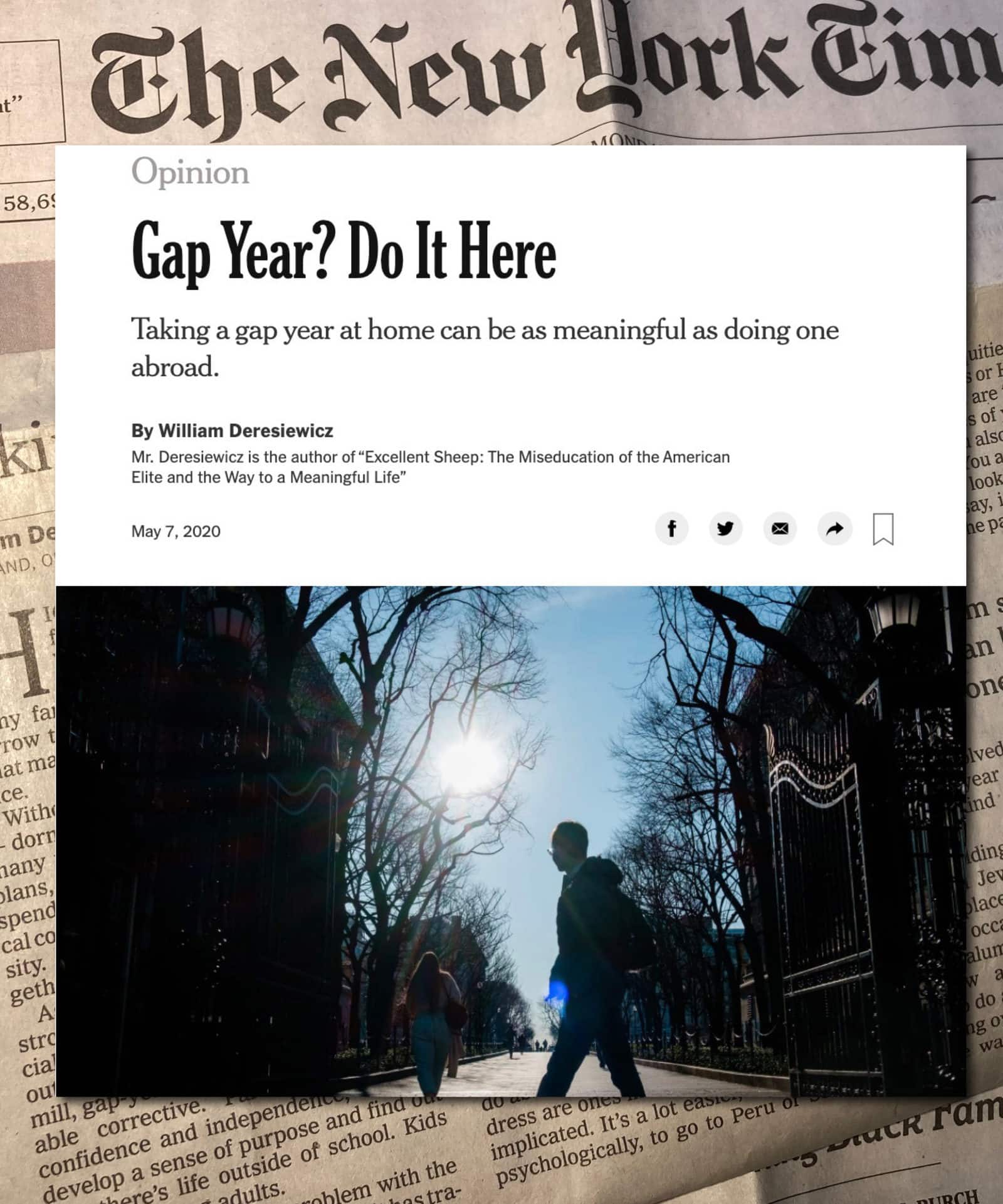 Featured in The New York Times
Real life, real challenges, real accomplishments