This post is authored by Ami, Tivnu alumnus of the T2 cohort, When Ami was in Tivnu, they worked at Sisters of the Road Cafe, Central City Concern's The Living Room, and Tivnu construction. They are currently living in Middlebury, Vermont, where they are graduating from Middlebury College this spring.
Tivnu taught me how to find purpose right where you are.
I was interviewed for a New York Times article that talks about Tivnu and the value of taking a gap year here, in the US. But something I didn't get to talk about was the many ways that Tivnu fosters a relationship between not just participants and the US, but participants and Portland. In my Tivnu cohort, we went on a downtown tour of local policy to learn about Portland's political landscape, we explored the history of neighborhoods that had been erased by gentrification, and we toured a self-governed tiny-home community that addresses the needs of people experiencing homelessness.
Tivnu also values connection with the local environment, with adventures to places like Mount Hood, and invasive-species-removal service trips in the Columbia River basin. Apart from these cohort activities, we also each got our own taste of the city through our volunteer placements and wherever else our interests led us beyond our shared home. Each day, a bike ride or a light rail trip would bring us somewhere new.
It's been different for me at college: most of us rarely wander off campus. Meanwhile, we take classes that take us far away from our local community. We read articles that use different cities & regions as case studies for understanding this or that social-environmental issue. Once class is over, we move on and hop over to another location. Don't get me wrong, I've learned a lot from reading theory on how to better understand complex problems. But Tivnu taught me something that college classes struggle with: the value of growing roots and nourishing change in local communities, right where you are.
Read the full article here: https://www.nytimes.com/2020/05/07/opinion/college-gap-year-coronavirus.html
Taking a gap year in the US can be as meaningful as doing one abroad.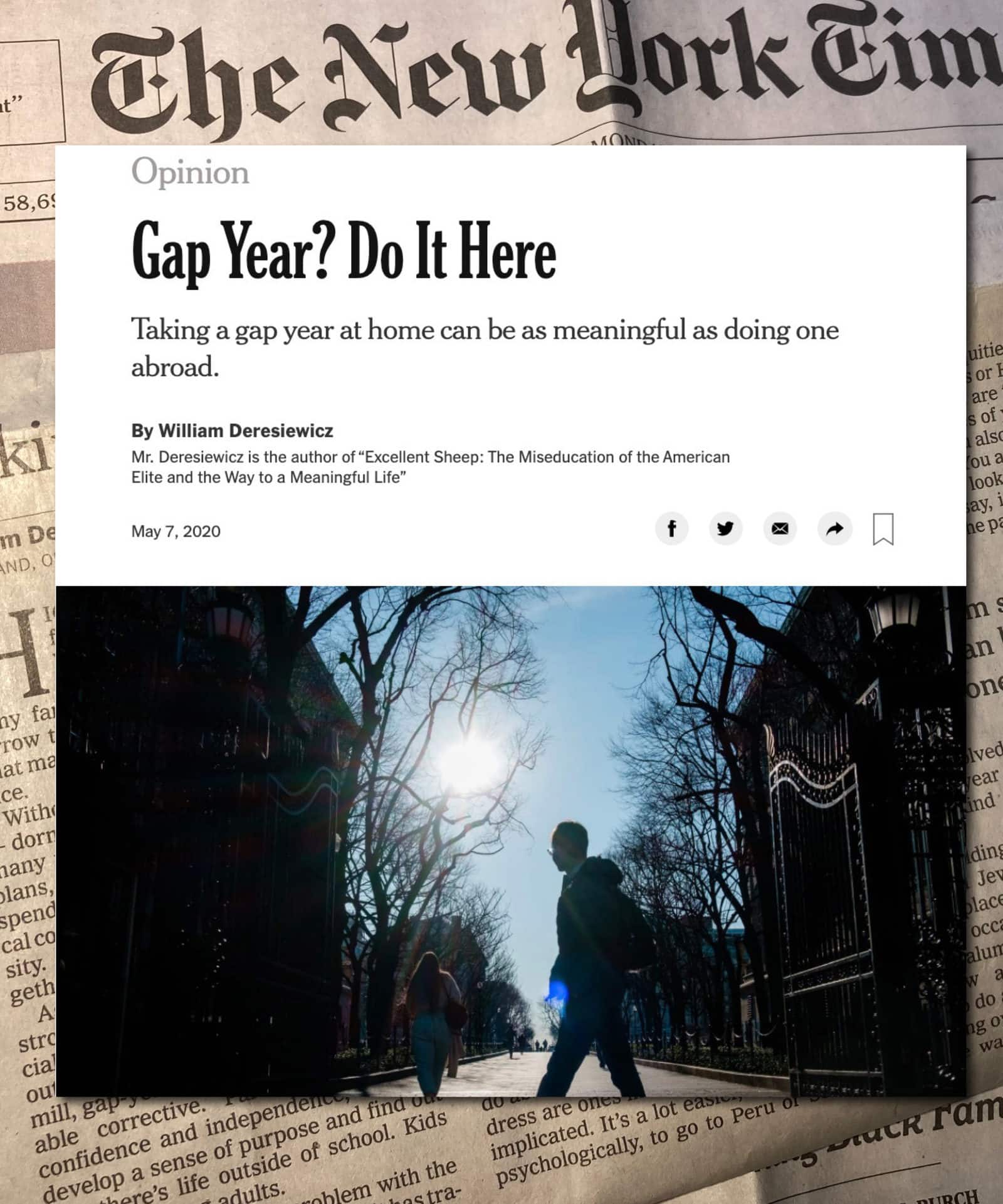 Featured in The New York Times
Real life, real challenges, real accomplishments