by Richard Patrych
Ah, camping… A word that rattles everyone's minds when it is brought up. In our fast paced society, many of us aren't fond of spending our days without technology or a warm bed to sleep in. Not to mention the hectic food preparations with only a camping stove. Tivnu's camping trip was different though. It was a genuinely enjoyable and definitely a worthwhile experience. The 9 of us on the Gap Year program had not had much time yet to bond, so we were all skeptical of spending 4 nights together in an unfamiliar setting (most of us aren't accustomed to camping much). After the 4 nights I feel I have a better sense of each person and look forward to spending the next eight and a half months with each one, in hopes to form what could be life-long friendships.
The highlight of the trip was during the stretch run of a group hike that we had. Although it was on the long side, the hike was a great personal challenge, and as my first real hiking trip, made me appreciate how positive new experiences are. On the hike we climbed up a rock-slide for lunch. When we got about half way up, we sat down to enjoy the spectacular view. It was quite a serene experience as we were able to see the tip of one of Oregon's largest mountains, surrounded by natural green scenery below. The echos and sound patterns on the rockslide were interesting as well. Nature is just so miraculous when you really think about it. We take nature for granted but its not until you really sit down and admire it that you realize how outstanding it all really is.
While in the woods with a friend of mine, I noticed how grand the trees were, felt a soft breeze, and together we could hear every animal in the distance. I think it's vital for each and every person to spend some time in nature, outside of our oft-hectic lifestyles. Overall, it was a great camping trip. The toughest part of the trip was sleeping in the cold, but I guess I'll know next time to bring a few more sweaters!
Taking a gap year in the US can be as meaningful as doing one abroad.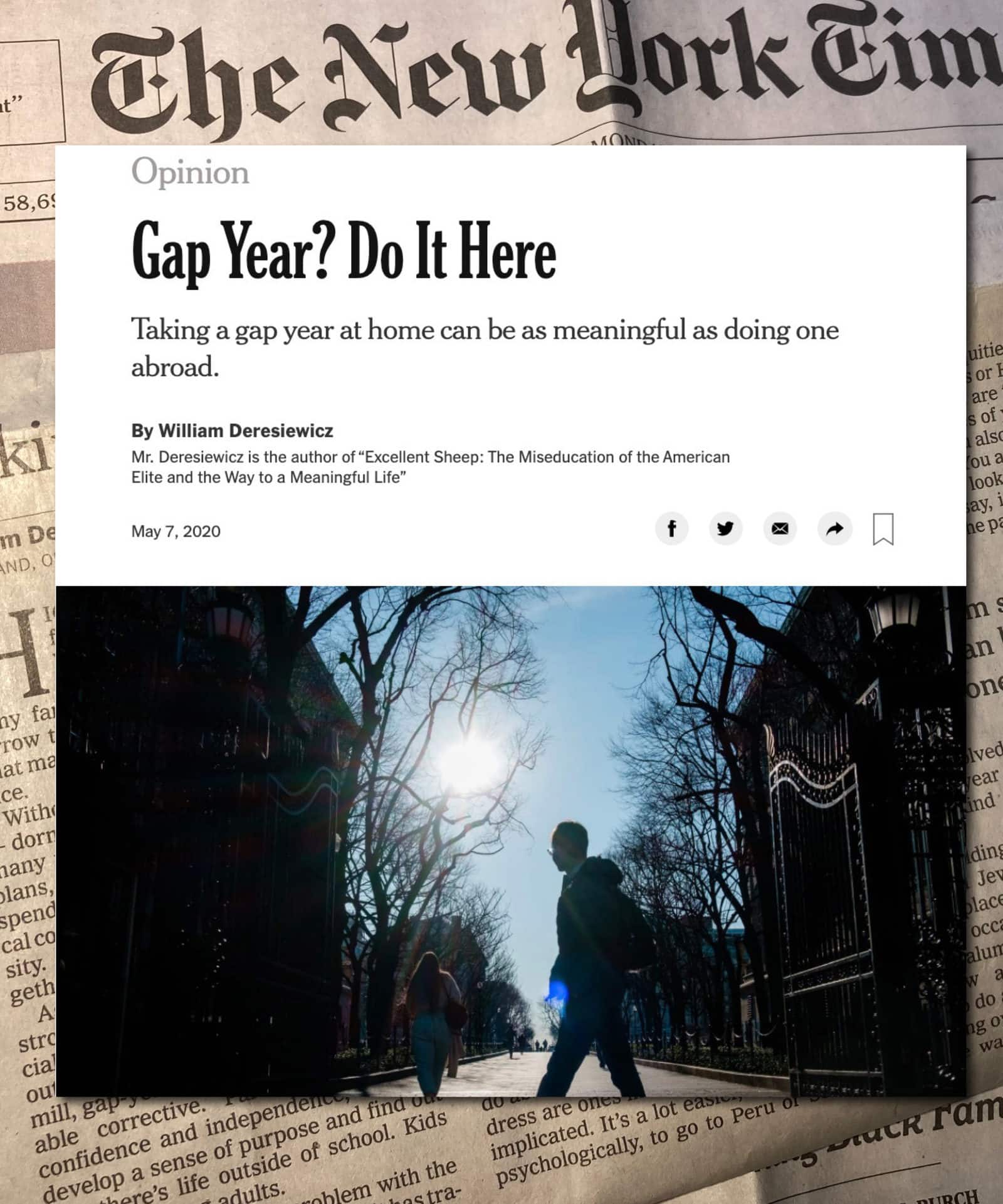 Featured in The New York Times
Real life, real challenges, real accomplishments