This blog post was authored by Desmond Griffith, a member of the Tivnu 5 cohort. Coming to Tivnu from Oakland, California, Desmond enjoys riding his bike during his free time and hanging out with fellow Tivnuniks. He interns at Learning Gardens Lab, Verde, and Tivnu construction.
It has now been nearly four months since I moved to Portland and began a new chapter of my life. Many different experiences have arisen, both positive and negative. I am thankful to not have hours of homework waiting for me after a long day, but when a group of teenagers live with one another, conflicts are near-inevitable. This is why we had an EE (Educational Experiences which we do twice a week) at the beginning of the year on conflict resolution. We learned about the importance of non-violent (but still assertive) communication, as a method of resolving conflicts when they arise. We Tivnuniks also use this approach to come to a consensus during our weekly house meetings.
I am currently an intern at two local nonprofit organizations, and I partake in construction once a week. I work for a landscaping organization called Verde on Mondays and Thursdays. There, I assist with sustainable landscaping projects and aid in the development of new employee training programs. On Tuesdays and Fridays, I work at a community garden called Learning Gardens Lab, where I assist my supervisor with gardening, re-organizing the greenhouse, and sorting seeds. The crops we harvest go to the nearby community, since Learning Gardens Lab is located in a food desert. On Wednesdays, I do construction at "Agape Village," a tiny house development affiliated with a local church. There, I assist with the building of homes for formerly houseless individuals. I am very humbled to serve the wonderful Portland community through the work that I do!
While I greatly enjoy my internships, it can be tricky to manage my time and juggle my responsibilities. It is the participants' responsibilities to get adequate amounts of sleep and manage their busy schedules. I appreciate having more free afternoons than when I was in high school, but at times it is hard to decide when to go to bed. I am largely responsible for how I spend my free time, much more so than when I lived with my parents.
After a few months of Tivnu, I have dealt with and resolved conflicts alongside my fellow Tivnuniks, and have learned that it can be difficult to live with other teenagers. At the end of the day however, we are always there for one another. When life throws curveballs, you must carry on and get back on the horse, as we Tivnuniks do. My participation in this program has and will continue to provide me a sample of adult life, where I must conquer the challenges that come my way.


Taking a gap year in the US can be as meaningful as doing one abroad.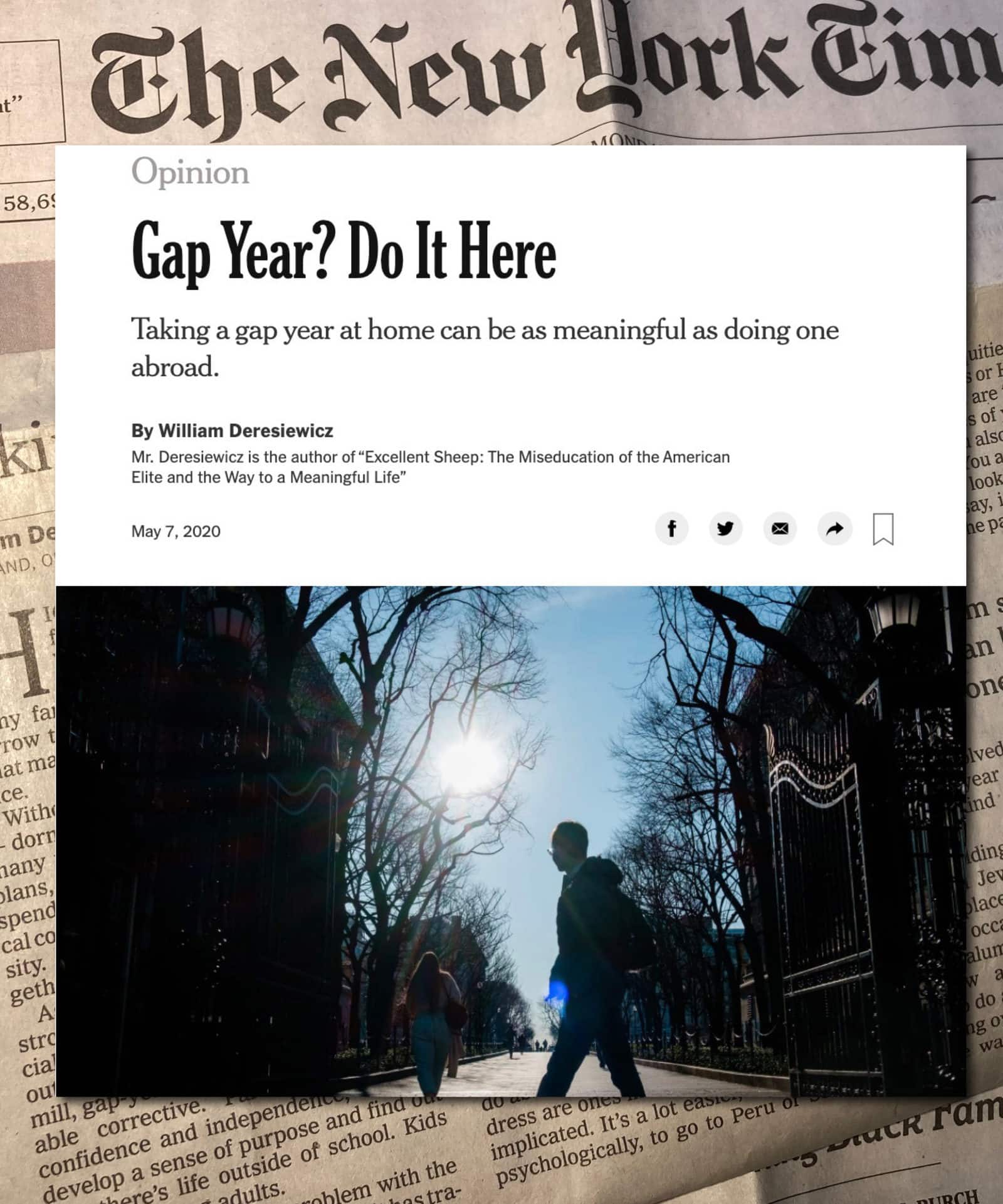 Featured in The New York Times
Real life, real challenges, real accomplishments