This blog post was written Liv Rosengard, a 19-year-old participant in Tivnu 9. She is from Massachusetts and interns at Tivnu construction and in a first-grade classroom at Boise Eliot Elementary School. In her free time, Liv enjoys photography, painting, and discovering her Jewish identity.
Being the first person to arrive at the Tivnu bayit (house) on move-in day, I had no idea what to expect. As the day carried on and I unpacked, my housemates joined in and helped each other feel at home. All we knew about each other was our names and hometowns (somewhat). We all came from different backgrounds, living situations, and cultures, and we have already become such a tight-knit group of friends–or as we like to consider ourselves – a family.
You may ask yourself: what has occurred in the past week and how are we so close? We started by exploring Irvington, our neighborhood in Portland, Oregon. We had a fun scavenger hunt where we found ourselves wandering and discovering our new home together. We found the supermarket, had some refreshing drinks at a coffee shop, learned the history behind the bayit (house), met our neighbors (furry friends as well), and even had fun at a homemade vending machine where we had our fortunes told by a flopping plastic fish. But my favorite part was still arriving at the house that first day and meeting new friends that I know will last a lifetime.
On Monday we will leave for our camping trip at Olympic National Park in Washington, and I could not be more excited for new experiences to come. I am excited to leave my comfort zone and try something new, as I have never gone camping, and really test my limits hiking with my new lifelong friends.
It is only early September and we have been here long enough that we are already starting to get to know each other on a deeper level. After tool training, recycling practice, and discussing feminism and labor, I can confirm that I have personally learned more in the past week than I thought possible. At the end of the first week, I am confident that T9 has more to learn but I also know that our Tivnu family will continue to strengthen our bond through each new experience. Although this year will be challenging, I know I have my friends by my side to guide me.
Taking a gap year in the US can be as meaningful as doing one abroad.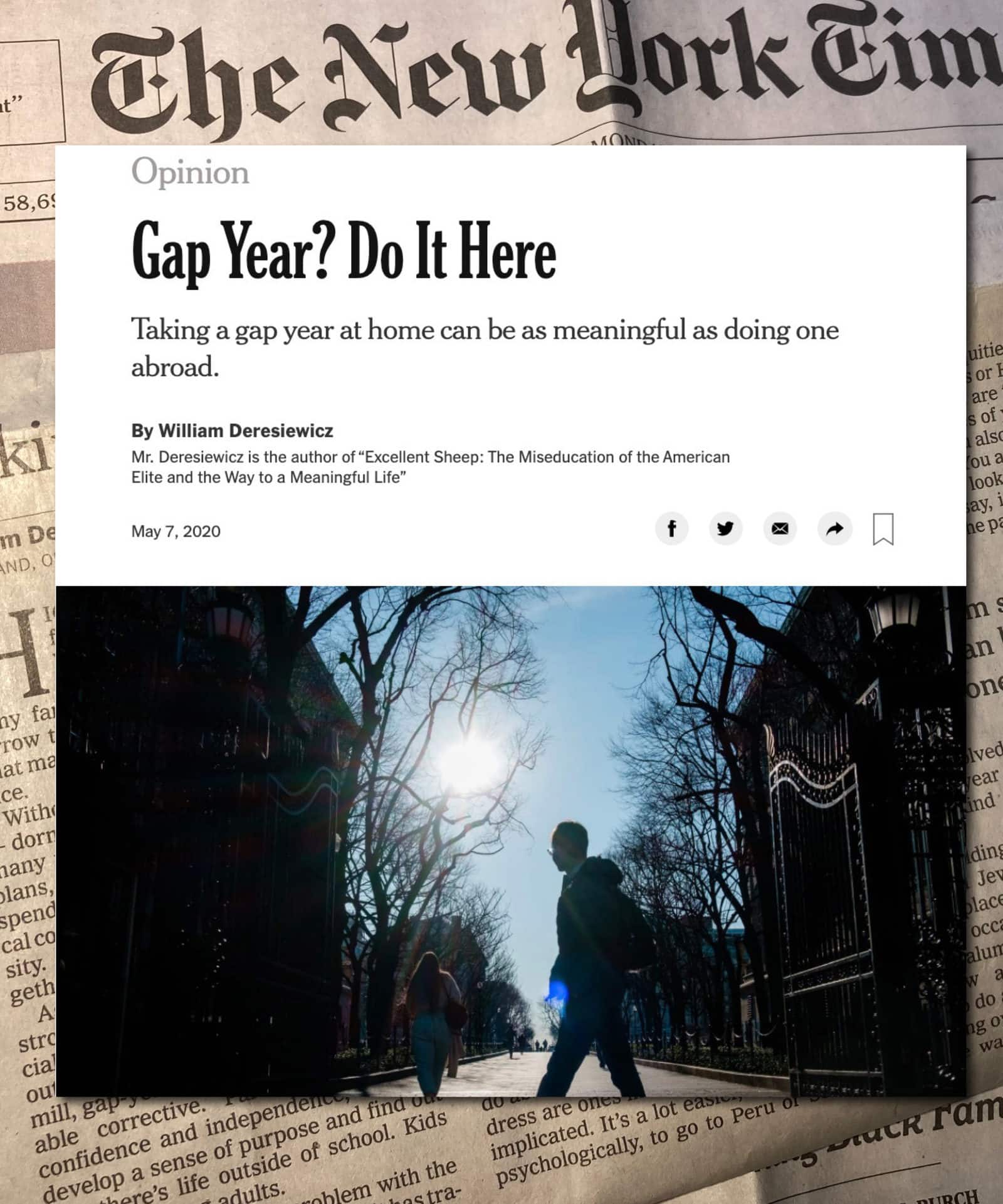 Featured in The New York Times
Real life, real challenges, real accomplishments