By Sasha Pitkofsky
Hello All.
I hope everyone is having a sweet start to their new year. On Erev Rosh Hashanah we hosted a dinner with 19 people. It was very pleasant, although we ran out of grape juice. We got both Monday and Tuesday off. I was lucky enough to celebrate the holiday by attending services in the woods complete with a potluck and two golden retriever puppies. It was beautiful. On Tuesday night we walked to the bridge to do Taschlikh.
After Rosh Hashana, I went back to work. Three days a week I work at Zenger Farms, an educational farm and CSA. Mostly I weed and flip compost now that the harvest is slowing down. It's been a rainy week overall. I finally caught on to wearing rainboots to the farm to keep my feet from being eternally soggy. This week I brought back four different types of squash from the farm. It's definitely Fall!
One day a week I work at Sisters of the Road Cafe, where you can get a nice hot meal for $1.25. Sisters is cool because anyone can do 15 minute barter jobs for a free meal. The jobs range from plating the food to serving, to bussing, to serving drinks. On Mondays I work at Saint Andre Bessette, a soup kitchen in a church. Recently I've made some new friends at work, which has been great.
Anna, our house mom was in England for a wedding between Rosh Hashanah and Yom Kippur. Boy, did we miss her so much! After Yom Kippur services we went to a break fast dinner with Anna's close friends and family.
Later in the week, most of us stayed home to build our Sukkah in the backyard with Erik. We went to Opal Creek to celebrate the first couple of days of Sukkot. We built another Sukkah there, even if it rained most of our trip.
Aside from work and hanging out, we've been able to meet lots of people working to create affordable housing in Portland. We also took a tour of Dignity Village and Hazelnut Grove, two intentional communities for houseless people. It was really cool.
We're getting to know the area better, and I'm also getting to know the cats in the neighborhood by name. We've been cooking together so much, even when it's not a community meal.
We're still getting used to not having a dishwasher.
Signing off,
Sasha "squeak" Pitkofsky
Taking a gap year in the US can be as meaningful as doing one abroad.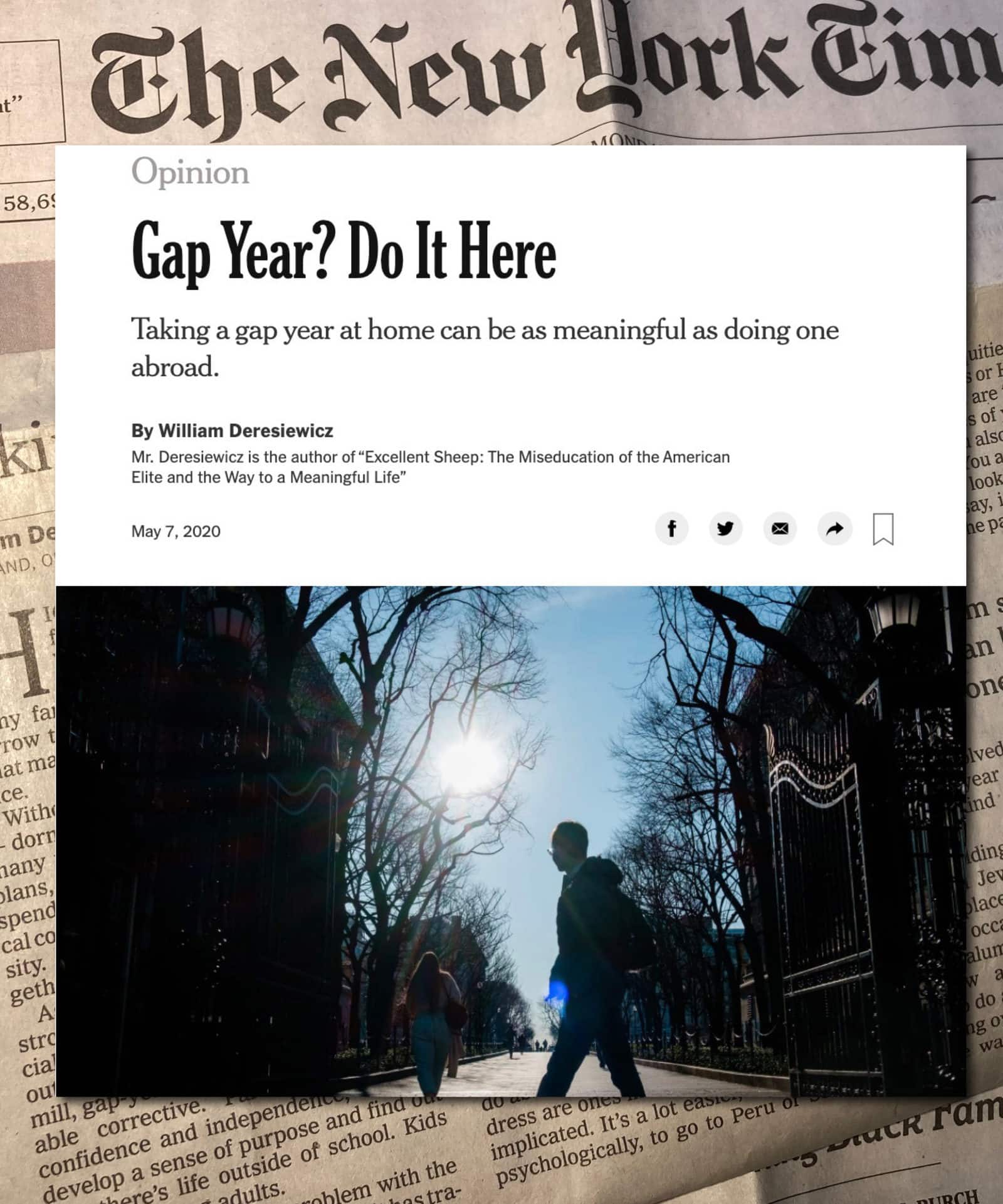 Featured in The New York Times
Real life, real challenges, real accomplishments