This blog post was authored by Avy Diamond, a member of the Tivnu 8 cohort from Chicago, IL. She enjoys skateboarding, art, and vegan cooking. Avy is passionate about animal rights and racial justice. She interns with Growing Gardens at the Faubion School and with Tivnu construction.
This week, as part of my Tivnu internship with Growing Gardens, I started working in person at Faubion School in their garden program. Kindergarten through fifth grade students get to experience hands-on learning at the school garden during class. It quickly felt very rewarding to teach kids skills that will actually help them in life, such as planting and harvesting food and cooking healthy meals from the food they pick.
Children are drawn to the natural world, and I believe their curiosity about nature should be fostered through hands-on experience. This was not possible in the time of online learning, and I've been able to see the negative effects of social isolation in my work at the Faubion School. I've observed that in every age group, the students become very excited when they get to learn in the garden with their peers. They challenge and learn from each other, even at five or six years old.
It breaks my heart to think that so many kids missed out on almost two years of necessary social time. Now that they are all back together, it is sometimes alarming to see how overstimulated they become from simple tasks. Their excitement is contagious and fills me with so much joy, but also shows the developmental gaps that came about through isolation. We need change in our system of public education, as the children themselves have changed through the pandemic.
I've learned to be patient and understanding of students, given the weirdness of their past couple years being alone at home. Faubion School does a great job of treating students as individuals with valid needs and issues. The children also naturally do a good job of supporting each other, as they are now having many shared experiences as opposed to exploring life on their own. I can't wait to see the growth of the children and their gardens throughout this year. It is incredibly fulfilling to know that I will make a positive impact on so many kids this school year.
Taking a gap year in the US can be as meaningful as doing one abroad.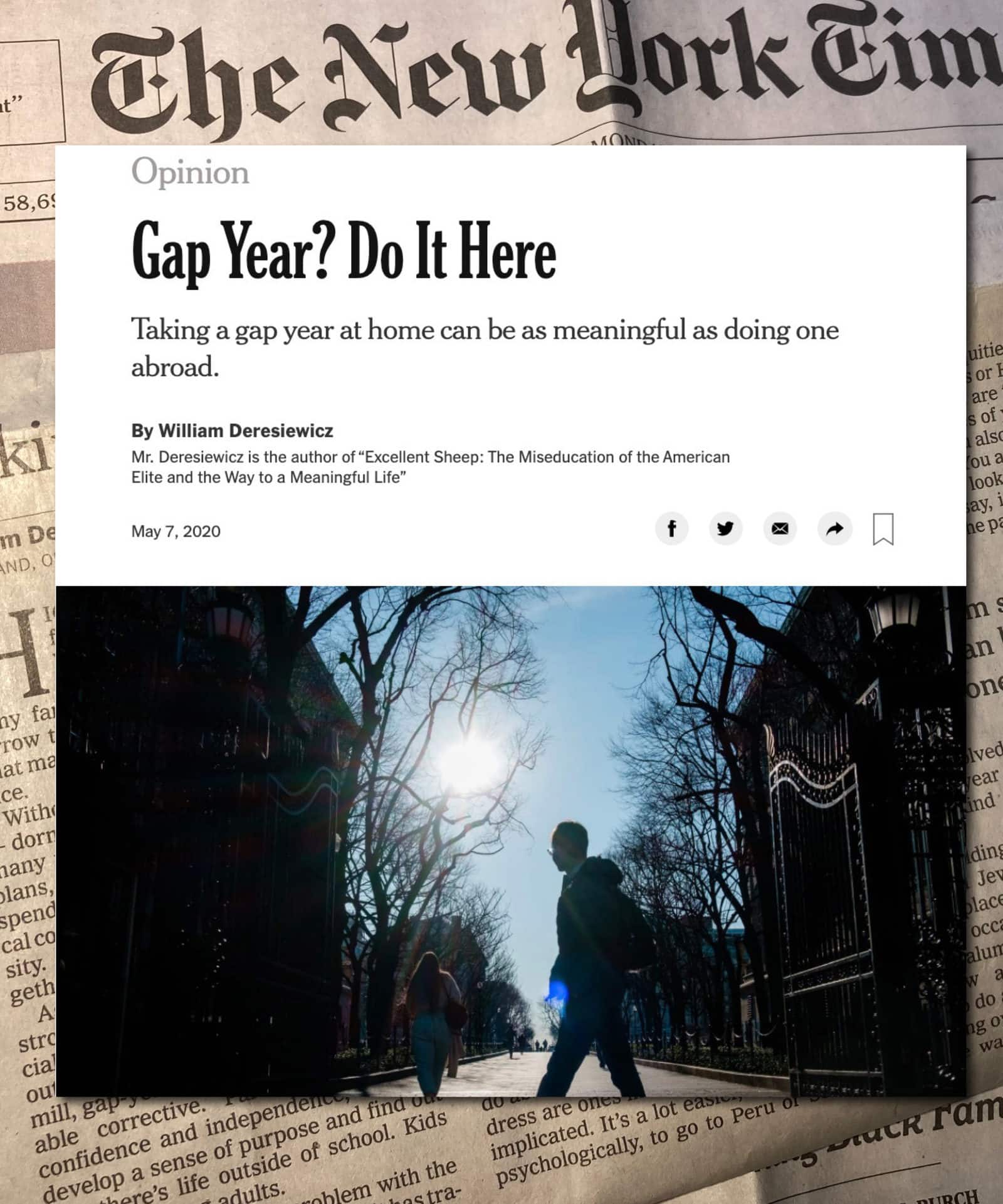 Featured in The New York Times
Real life, real challenges, real accomplishments