In the final week of the 3rd Tivnu gap year program, the participants planned a siyyum, which is a traditional Jewish way of celebrating the completion of a book of Torah or other Jewish learning. The Tivnuniks were proud to gather at the end of their nine months together to celebrate all that they learned in this chapter of their lives. A few Tivnuniks felt inclined to share some words about what they learned and created this year. Below you will find Ayla Landi Fontana's speech.
In my mind, there are two main components of my Tivnu experience—the first one is community living. A notable part of keeping our community happy is taking care of the bayit (house). Every two weeks the chore wheel rotated and I hoped that I wouldn't be on bathroom duty. It was a small thing like this that helped me learn how to be accountable, independent, and responsible. Additionally, I had to learn how to cook. My mom had attempted to teach me many times before, but I always fought her on it. For a long time, everyone in the bayit knew when I had been cooking because they could smell burning food. This too forced me to grow up and take responsibility.
Of course, there was also plenty of fun involved in living in the bayit. I looked forward to ending each week with a home-cooked Shabbat dinner. By candle light and grape juice, diets were broken with sneaky bites of glutenous challah. Yummy food prepared to share with close friends, forming a new kind of family. I have such great memories of all of us singing off key and of boisterous talk throughout meals. I had the opportunity to become more connected with my Jewish heritage, since I did not grow up in a practicing home. I have warm memories of staying up late with the Tivnoodles watching TV (most notably Family Guy or Friends!). Overall, learning the social skills of working and spending time with seven different personalities was a challenging lesson, but thankfully they have become my family.
The second component of Tivnu that is most important to me has been the important lessons from our education sessions with the amazing duo, Steve and Adinah! Their work to introduce us to members of both the Jewish and secular social justice communities within Oregon has been an invaluable experience. We met with representatives of non-profit organizations who showed us it is possible to get involved and make impactful change. It is one thing to "like" a moving article on Facebook or retweet a political statement, but now I feel as though I have the real skills to do something meaningful and make a significant change. Because of Tivnu, I changed my major in order to direct my studies towards continuing the work I began this year. I have been inspired to become a political activist. Thanks to Tivnu, I have begun to create the person I want to be.
Taking a gap year in the US can be as meaningful as doing one abroad.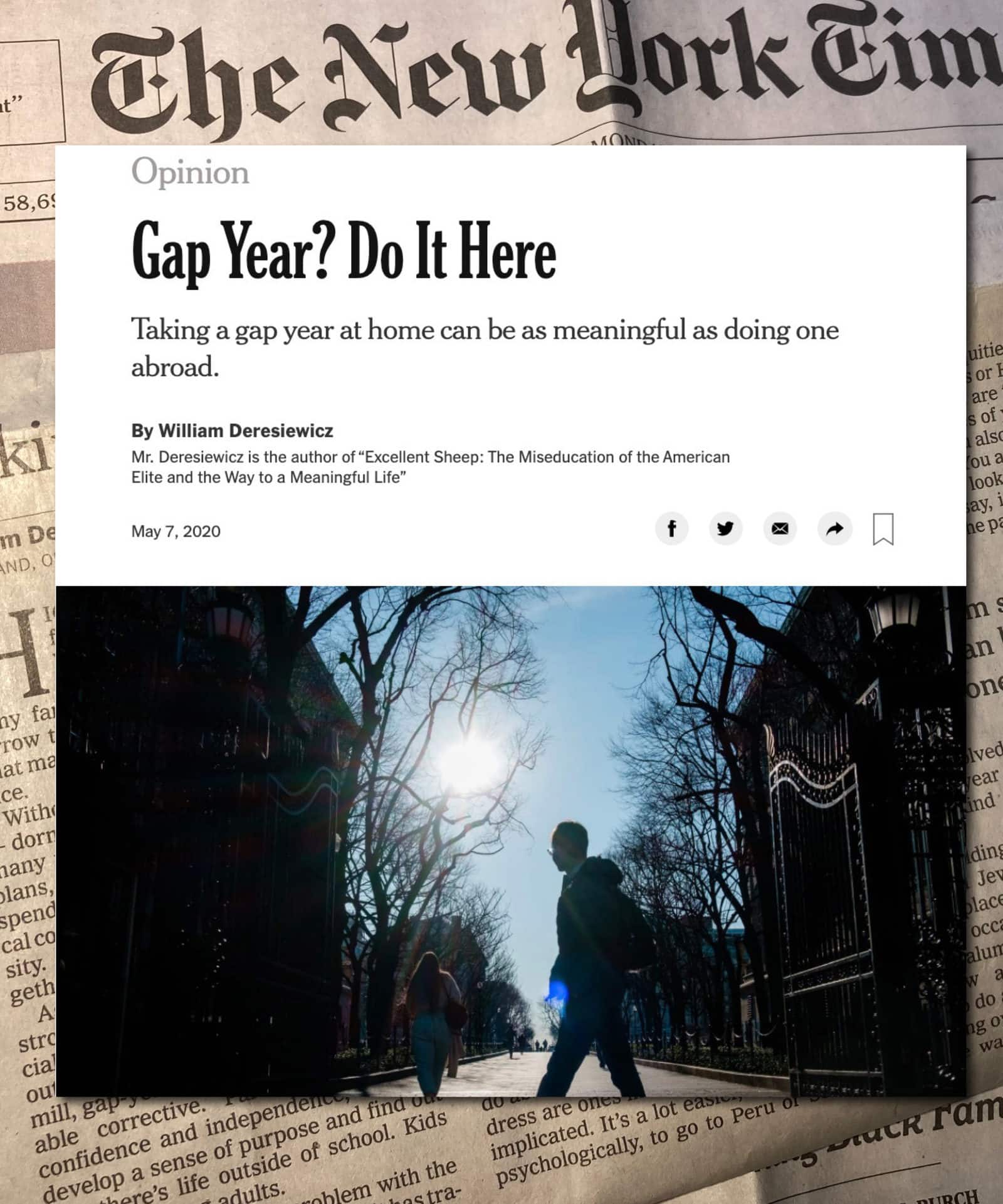 Featured in The New York Times
Real life, real challenges, real accomplishments