This blog post was written by Sasha Rosenfeld, a member of Tivnu's 9th cohort. She interns at Street Roots and Tivnu construction. Sasha is from Maplewood, NJ and is attending Oberlin College next year as a freshman. In her free time, she enjoys music, friends, nature, and social justice.
I am writing this blog post on Shabbat Shuvah, the Shabbat that occurs in the 10 day period between Rosh Hashanah and Yom Kippur. Shabbat Shuvah is a time for reflection and repentance.
As we settle into our lives and regular schedule here, relaxing into some semblance of consistency, there is nothing more Tivnu-like than the High Holidays coming to throw everything for a whirl. And the High Holidays are loaded here. Last Sunday, four of us cooked all day to prepare a Rosh Hashanah feast of eggplant parmesan, quinoa salad, butternut squash apple soup, green salad, apple cinnamon challah, and an apple crumble for dessert (can you tell we just went apple picking last week?!).
Much like most of my fellow Tivnuniks, I have my own extensive customs for celebrating the New Year. But this year is different. It's one thing to practice at home, with my family, repeating the same thing we did last year. But these are my first High Holidays as an adult, living in a community where, suddenly, traditions are different—and optional. For the first time in my life, I am actively choosing to go to services. For the first time in my life, I am starting to make my own traditions, but since I'm living in a house of eleven, I am nowhere close to doing it alone.
On Erev Rosh Hashanah, I took the bus with Margalit, Mya, and Lex to services at Havurah Shalom, the local Reconstructionist synagogue. It was my first time at Havurah Shalom, and it was a special feeling to be making the decision to spend my Sunday evening there without obligation or for the sake of following annual tradition. I plan on attending a local Reform synagogue this week for Kol Nidre services, to continue my tasting menu of all the different types of Judaism that Portland has to offer.
Shabbat Shuvah has allowed space for me to think about what this year means to me. In Tivnu I hope to grow into myself—personally, socially, academically, spiritually, creatively, and religiously. I don't necessarily know where I'm going, but it's exciting to be at the beginning of my adulthood, being in the driver's seat charting that path.
Taking a gap year in the US can be as meaningful as doing one abroad.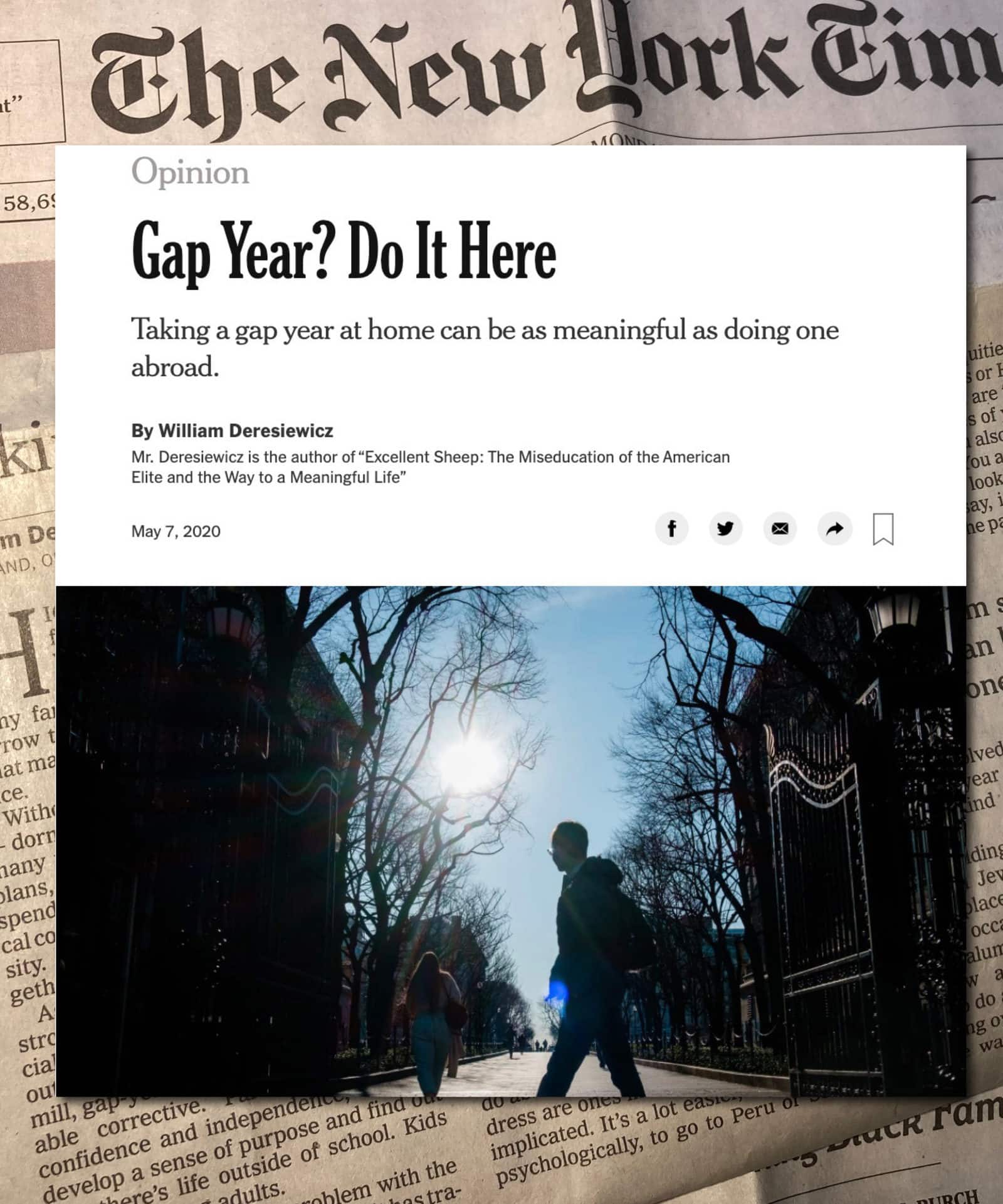 Featured in The New York Times
Real life, real challenges, real accomplishments