This blog post was written by Lev Eisenbach-Budner, a T7 Tivnoodle from Portland, Oregon. He loves to cook with friends, eat with family, listen to records, build stuff, go to protests, and be in nature. He interns at Tivnu construction and at Kindness Farm.
Thinking back on the past 3 months and 11 days at Tivnu, so many memories come to my mind. The time has gone by too quickly.
My weeks here are filled with so many hugs, morning "boker tovs," and bedtime "lailah tovs."
I remember sitting around the dining room table at the 13th Ave. bayit (house) making art together.
I have witnessed many Tivnoodles' construction skills and enthusiasm grow so, so much.
Cooking, cleaning, and sometimes bickering together. We've argued and cried.
Every Shabbos we have a Saturday afternoon feast, and usually sit around the record player listening to albums for a while.
I remember our Sukkot trip to Westwind – it was then I heard so many people say "I love Oregon!"
We've befriended some folks living in the villages we've been helping build.
We've worn masks to protests and eviction blockades together.
The first weekend in September, some of us walked down to Portland Saturday Market and explored downtown.
Weekly house meetings have been difficult, constructive, emotional, happy, sad.
I love coming home from construction every day and hearing what other friends have been up to at their own internships – I learn so much every single day.
Tivnu isn't always easy, none of us are always happy. Many of us miss our dear friends and family back home. This year and this family of people has been fun and meaningful and beautiful. Sometimes work is hard and the rain is pouring – if you're at construction having a sad day, lunch break comes around and you can count on another Tivnoodle to share some of their lunch and throw the Frisbee around with you if you like.
Taking a gap year in the US can be as meaningful as doing one abroad.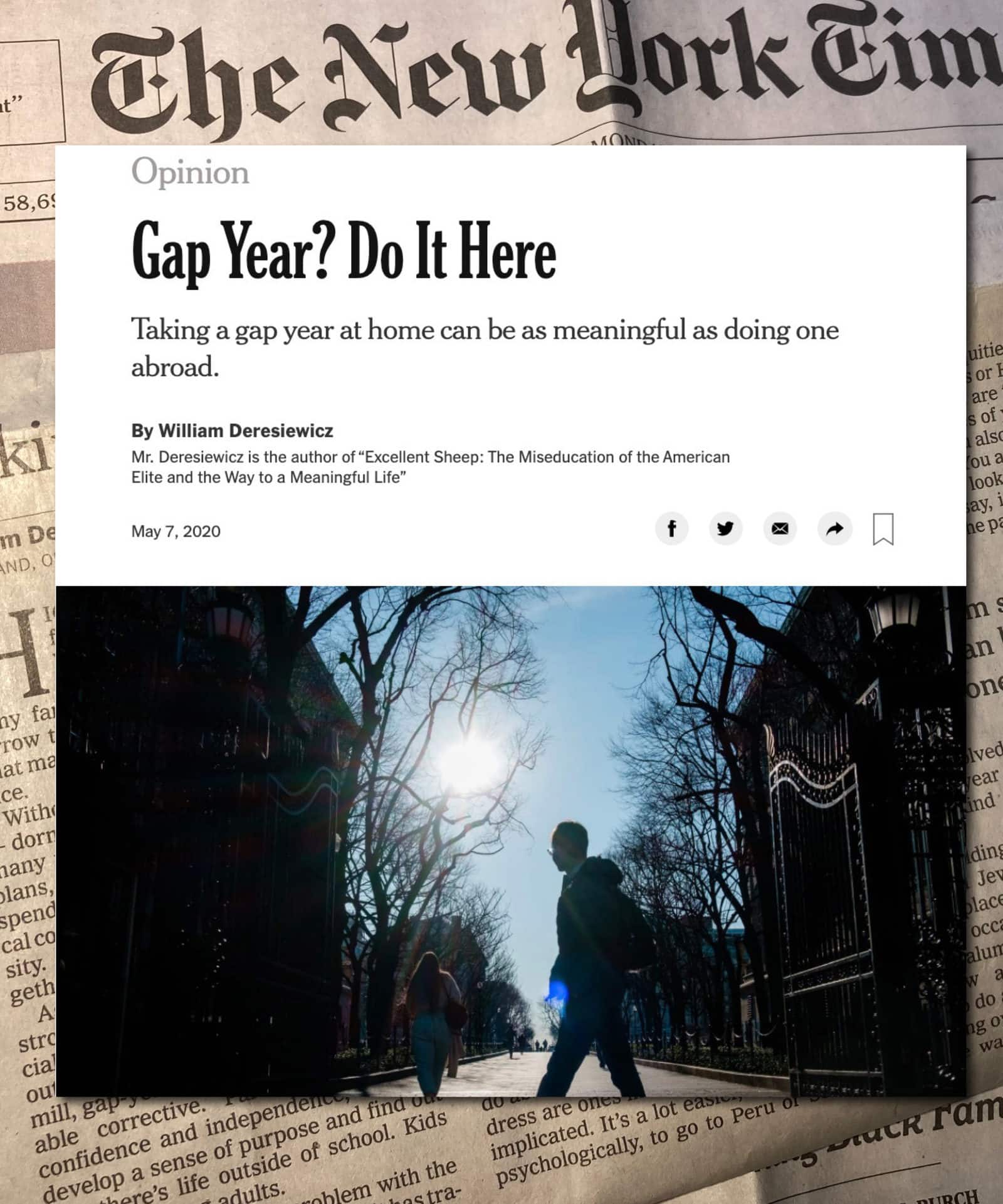 Featured in The New York Times
Real life, real challenges, real accomplishments