This photo story was created by Miriam Alberts, a member of the Tivnu 6 cohort from Houston, TX. Miriam is a D & D enthusiast who also enjoys painting pottery, playing guitar, and sushi. She interns at Cascadia Clusters, Community Warehouse and Tivnu construction.

Do you know about Portland's tiny house villages? People experiencing houselessness have joined together to create these communities, sharing communal spaces but enjoying the privacy of sleeping in their own tiny houses. Two days a week I head out to the Cascadia Clusters build site with my fellow Tivnuniks, where Tivnu is constructing tiny homes for these transitional housing communities in Portland. While some of the other Tivnuniks work on building these tiny houses multiple days a week, I'm only on the construction crew one day a week. What do I do the other day, you ask? I work on building and installing JuiceBoxes and installing solar panels.
A JuiceBox is a box that contains a large battery and can be connected to a solar panel to provide light and power to a tiny home. The idea for JuiceBoxes came from local high school robotics students like Solomon Olshin, who figured they could give new life to used robot batteries by turning them into light and power for people living in tiny houses. The photos and captions below show a little more about the Juice Boxes I've been working on!
This is a completed JuiceBox, it just needs to be mounted on a wall and hooked up to a solar panel, and then it will be able to provide light and power to one of the tiny homes Tivnu is building!
Here are two examples of solar panels mounted on tiny homes. The one on the right is the preferable way to mount a solar panel; it is angled to optimize power collected during the winter months.
In addition to the JuiceBoxes on the tiny homes, I've been installing them at the building site. All three of them have been hooked up to extra lights to ensure that we have enough light to work on cloudy or rainy days. In this picture, I am attaching one of the extra lights to the ceiling of one of our covered work spaces.
This is one of the places where I set up and hung a juice box to power external lights for covered work areas. I got to see my work in action pretty immediately; the day after I installed these lights, a group of middle school students volunteered on our jobsite and the lights allowed them to actually see what they were doing! I was really happy to hear that my work had helped in such a tangible and immediate way.
In college, I'm studying to be an engineer (Tivnu is my adventure between freshman and sophomore years of college), so I've really enjoyed working on the JuiceBoxes. I'm able to apply the electrical skills that I first learned from my dad in second grade for a science fair project, and expanded on all the way up through last year with two electrical engineering classes. I love being able to work with my hands to make a positive impact on the community. That´s what Tivnu is all about!
Taking a gap year in the US can be as meaningful as doing one abroad.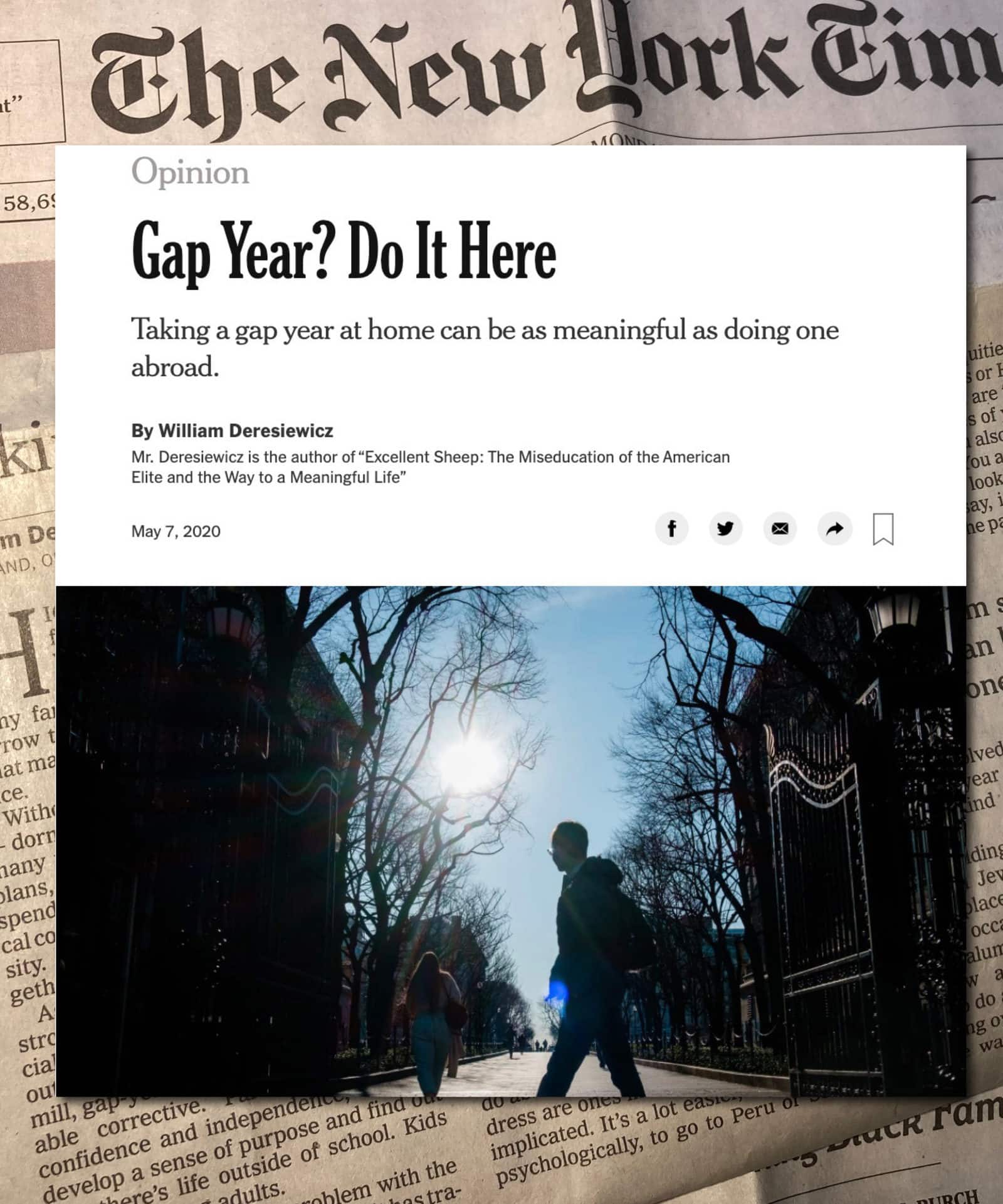 Featured in The New York Times
Real life, real challenges, real accomplishments