by Richard Patrych
A few weekends ago we went on a little 3-day trip to one of the main Oregon mountains, Mount Hood. A little getaway is always nice, but I especially had a good time on this one. Besides the brief 3-hour period in which I saw my favorite football team (The Indianapolis Colts) get knocked out in the NFL Football playoffs, that is.
First day, we went snow tubing for a few hours which was a lot of fun. We found cool ways to maneuver our tubes to make the best out of the experience and we then proceeded to have a few races which became interesting to say the least. We then went to the nearest TV possible to watch the ending of a football game; the first one that day. We got to watch a few fans go crazy for their team as they came back from a large deficit to win the game. It was definitely an exciting event to watch with the fans.
We got to Mazama Lodge where we unpacked and made our beds, while I multitasked in also streaming the next football game on my computer. One of my favorite moments of the trip was our whole group plus a few other lodgers watching the playoff football game on my relatively small 13 inch computer. I'd say there were about 10+ people hovering around to watch the aforementioned Colts loss.
The next day we snowshoed our way to find a spot to build an igloo.
I can't say I really enjoyed the snowshoeing right away but it grew on me. An instructor then proceeded to teach us how to build an igloo; surprisingly it's not very hard and yet very satisfying. We built a pretty spacious igloo which was immensely gratifying at the end. What surprised me the most was the level of insulation that the igloo provided; I could definitely see myself spending a few nights in one if I had to do so, or even just for the thrill/experience.
That night we became friends with another family that was staying at the lodge, in particular their 2 kids aged four and eight. From making up different types of games with a foosball table to just rolling balls on a pool table to playing hide and seek, we had lots of fun. It was refreshing to take care of kids again and just have fun with no other purpose other than having fun.
The last day we took a trip to Timberline Lodge, most famously known for being the hotel exterior in the film The Shining. The hotel was grand and marvelous, with the natural views on top of the mountain being even more stunning. Since one of my friend's and I hadn't seen The Shining, we watched it the next night at our house. Everytime they showed the hotel in the movie (by my count, about 15 times) one of us shouted "We've been there!!". Definitely glad I finally watched this chilling, suspenseful film that I've heard raves about for so long. Here's to me hoping the curse of the hotel sticks with the wintertime caretakers and not us tourists… Sorry for the spoiler alert!
Taking a gap year in the US can be as meaningful as doing one abroad.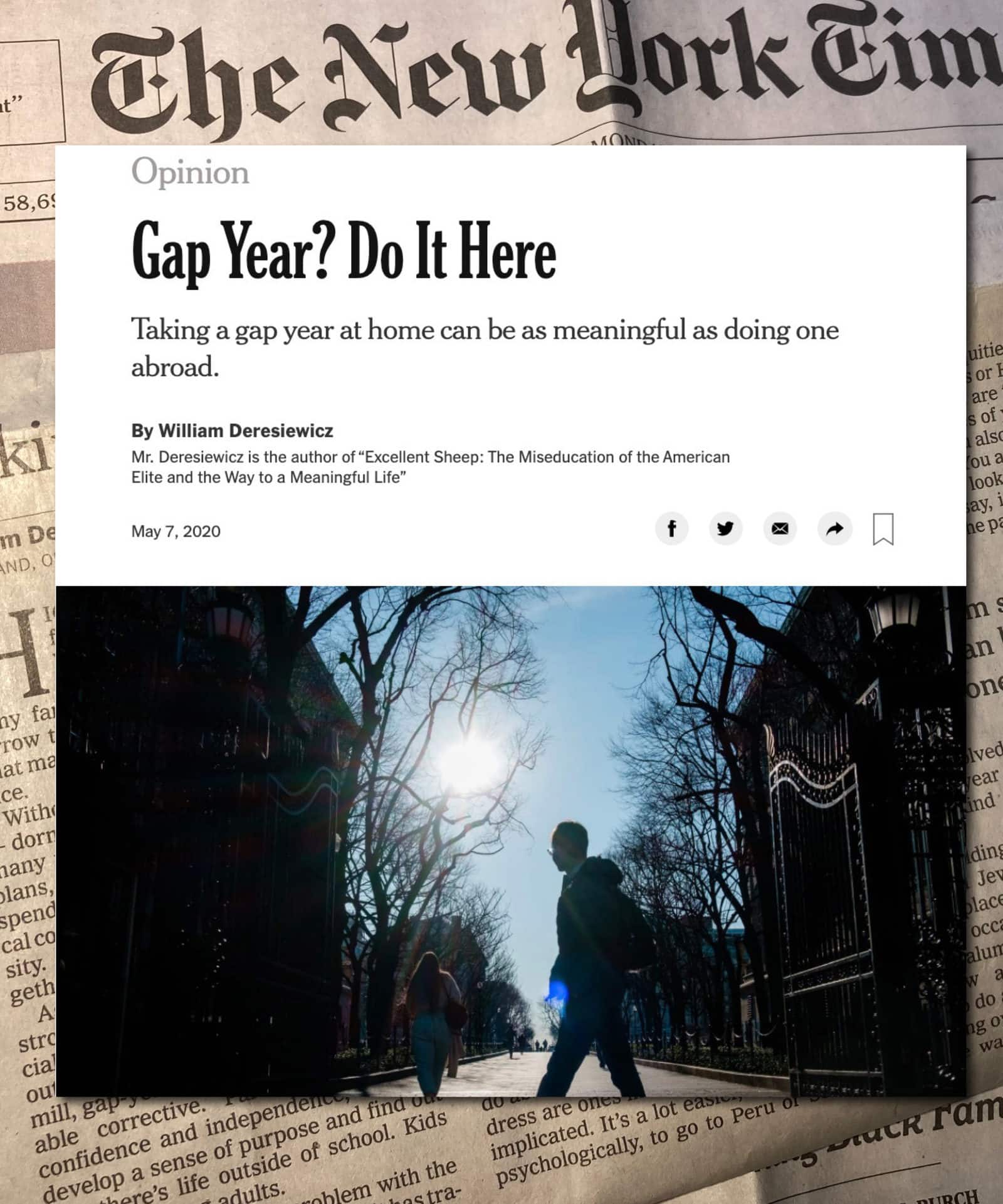 Featured in The New York Times
Real life, real challenges, real accomplishments