by Reuben Dreiblatt
What do you enjoy about the Wednesday programming? Would you prefer to go to Habitat?
Program Participant Richard (pictured above): I enjoy the fact that its something new to what we did earlier in the program which was four days a week at Habitat. There is a lot of variety for Wednesday programming, which makes me, look forward to each week and the new activates that we have. I especially enjoyed going to a "Master Carpenter's" house and listening to his stories as well as honing our precise measuring skills. I would not prefer to go to Habitat. I like the variety.
Program Participant Reuben (not pictured): Wednesday used to be my most dreaded day of the week because of the vast numbers of volunteers that descend upon the Habitat site making it difficult to find meaningful work, if any at all. Now Wednesdays are spent working on the shed, homesteading, or going to one of Erik's cool friends who always have something interesting to show the group and are happy to share their knowledge with us. It also breaks up the week nicely and has made me appreciate my time on the site even more.
Taking a gap year in the US can be as meaningful as doing one abroad.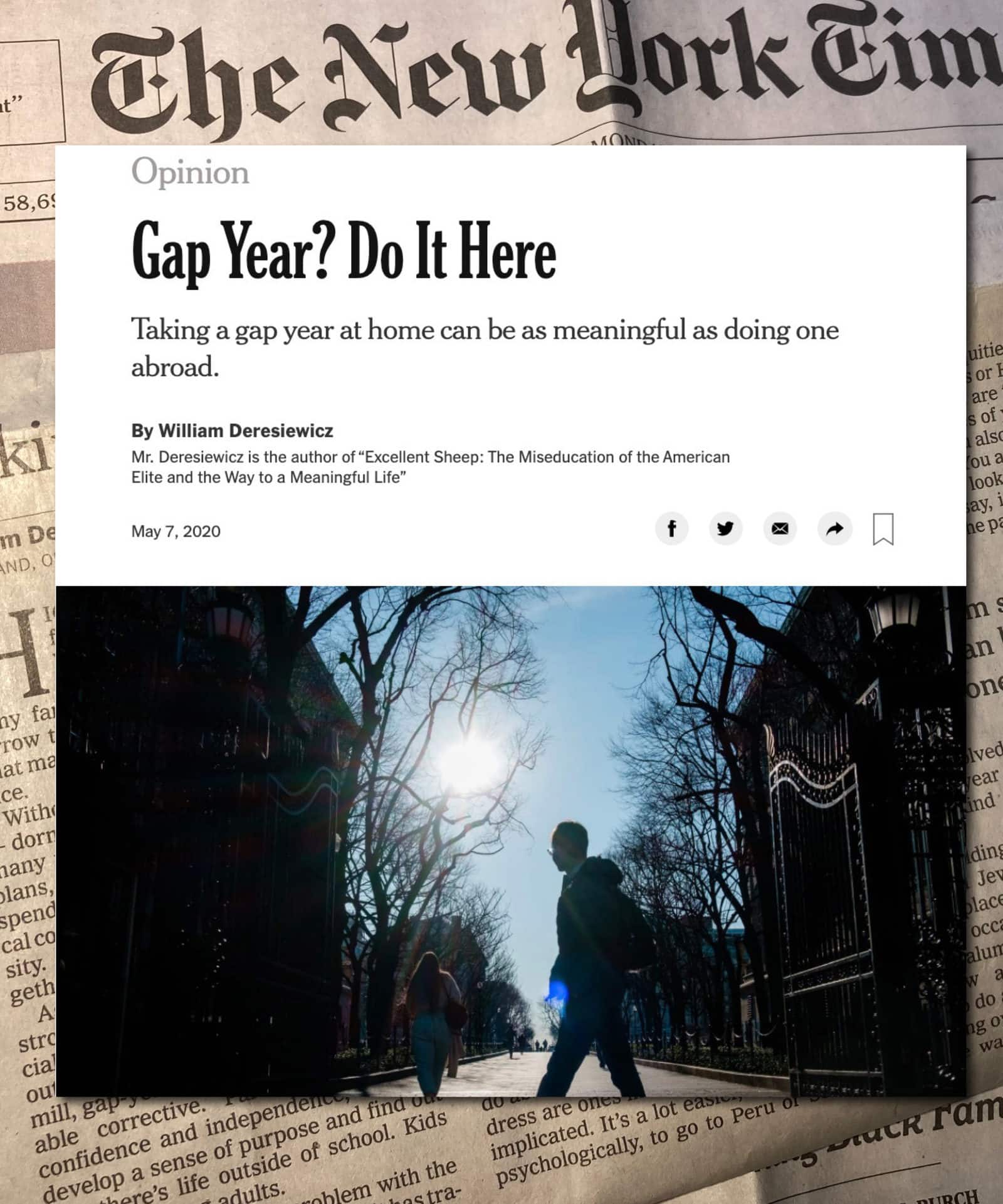 Featured in The New York Times
Real life, real challenges, real accomplishments