by Nomi Small
Every Monday morning I intern at Portland Homeless Family Solution's day shelter, Thirteen Salmon. I take the bus and arrive about 15 minutes before the shelter opens. In those 15 minutes, I've noticed something very striking.
————
Teal sweater cardigan
Grey t-shirt
Jeans
Boots
I stand at the door to Thirteen Salmon.
T-shirts
Sweatshirts
Jeans
Leggings
The guests- eight homeless families- will arrive soon.
Suite jackets
Pleated skirts
Dress shoes
Wool coats
Fathers lead daughters no taller than my knee to the French prep school next door.
Cindy combs Kenny's bushy Mohawk.
Braids tightly pulled back with ribbons to match the uniform.
Fathers personally drop off their daughters.
Kenny regularly misses the bus.
I stand between two worlds.
The pleats never meet the t-shirts.
I divide the Toyotas from the pedestrians.
Do they know that they're neighbors?
Taking a gap year in the US can be as meaningful as doing one abroad.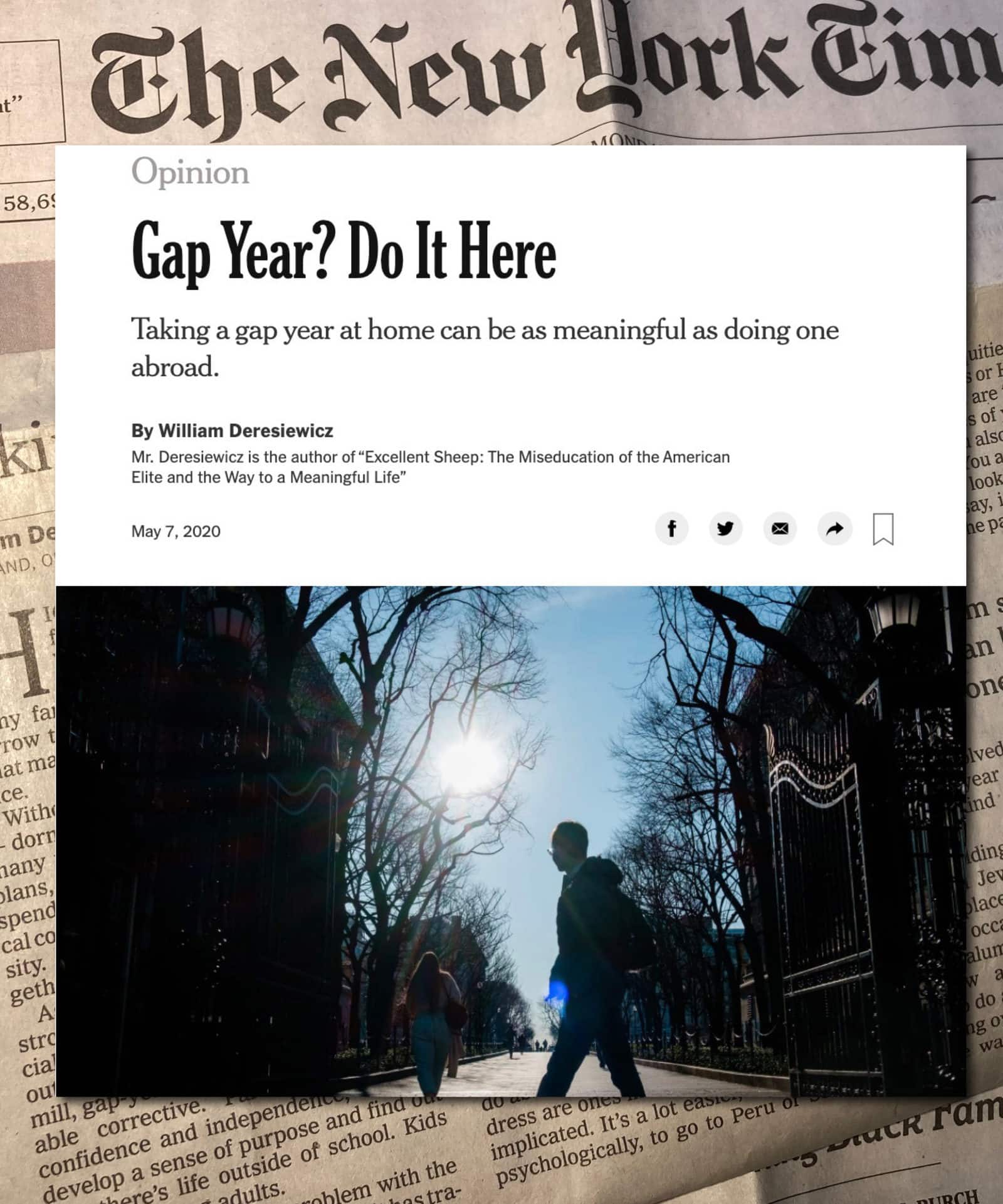 Featured in The New York Times
Real life, real challenges, real accomplishments