by Billy Bloomberg
Last Sunday, the group loaded up the van and headed to Seaside, Oregon. Seaside is a small coastal town similar to most in New Jersey, where I come from, with its strip of stores selling key chains, buckets, and various nick-knacks. Josh, Reuben, and I stopped in a seafood and burger place where we ate lunch and watched the Pacific. After lunch we drove south along the coast to Cannon Beach. As we walked toward Haystack Rock, a few of us found a nice spot to lay out in the sun. While the rest of the group took a nap I decide to build a sand castle. The beach was a great way to spend a Sunday, and a nice break from the busy workweek, which was spent finishing our bed frames and painting a house for Habitat for Humanity.
On Monday we took a field trip to Dignity Village, a small city-sanctioned area of land where homeless people can live. While taking our tour we learned how these people survived while living in community. Many of them have developed asthma due to the fact that they are right next to a composting facility. The members of the village are in charge of policing themselves and earning their rent. Life in Dignity Village is not easy, but as a community and a family they can do most of what they set their minds to.
Many of the villagers will be displaced this December as the city has imposed a 2-year limit to those who can live in the village. It was difficult to hear that these individuals must leave an area of safety and end up back on the street.
As we've all recognized after a month living in Portland, life in a house with ten people is not easy. But hopefully with hard work we can take what we learned from Dignity Village and work it into our own lives. Dignity Village was a powerful example of what can be accomplished when you work together as a community.
Taking a gap year in the US can be as meaningful as doing one abroad.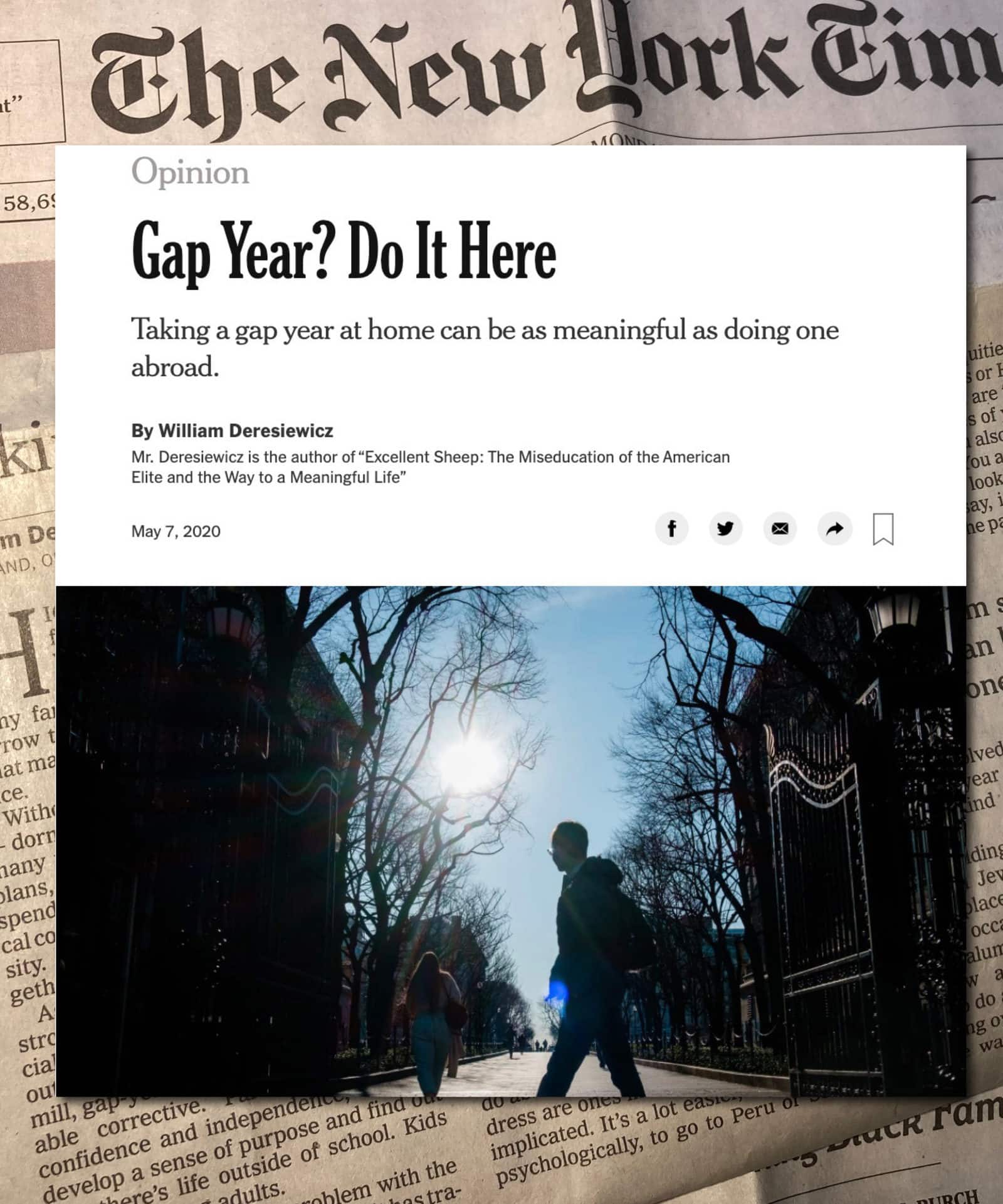 Featured in The New York Times
Real life, real challenges, real accomplishments