This blog post was authored by Orly Berkowitz-Henkin, a member of the Tivnu 8 cohort from Brooklyn, New York. She enjoys creative writing, philosophy, and funky earrings. This is Orly's first time living in the Northwest. She interns at Street Books and Tivnu construction.
On our way up to Westwind, we all rode in the big Tivnu van, stopping along the way for a scenic outlook and photo op! Despite being squished in the very back of the van, I was able to enjoy the Oregon scenery throughout the 2-hour drive out to Otis, Oregon.
When we first got to Westwind, we all dropped our bags in our cabins and went straight to the beach. Our lovely RA, Nina First, brought her camera and captured some of our beach glee. Coming from New York City, I don't spend a lot of time at the beach, so this was a unique opportunity for me to be surrounded by scenery that I'm not especially familiar with.
On Saturday night, after a fun day of canoeing, optional Shabbat services, and a team bonding challenge course, the T8 cohort sat around a campfire, sang songs for Havdalah, and ate s'mores! Two of our Tivnoodles, Lance and Sam, brought their guitars and played lots of songs for us, ranging from American Pie to the Borat soundtrack.
We woke up Sunday morning to discover a bomb cyclone was heading our way! So, we had to end our trip a little early. That morning, before leaving Westwind, Grace and I stopped to say goodbye to the Westwind goats, Dobby and Daisy. Some of my fondest memories of my Jewish sleepaway camp, Sprout Lake, involved hanging out with their goats and alpacas, so this was an opportunity for me to recreate some of those experiences with my new Tivnu community. Our trip to Westwind was a much-needed excursion from city life and provided us with the opportunity to experience nature and relax, and it was definitely a major Tivnu bonding experience.
Taking a gap year in the US can be as meaningful as doing one abroad.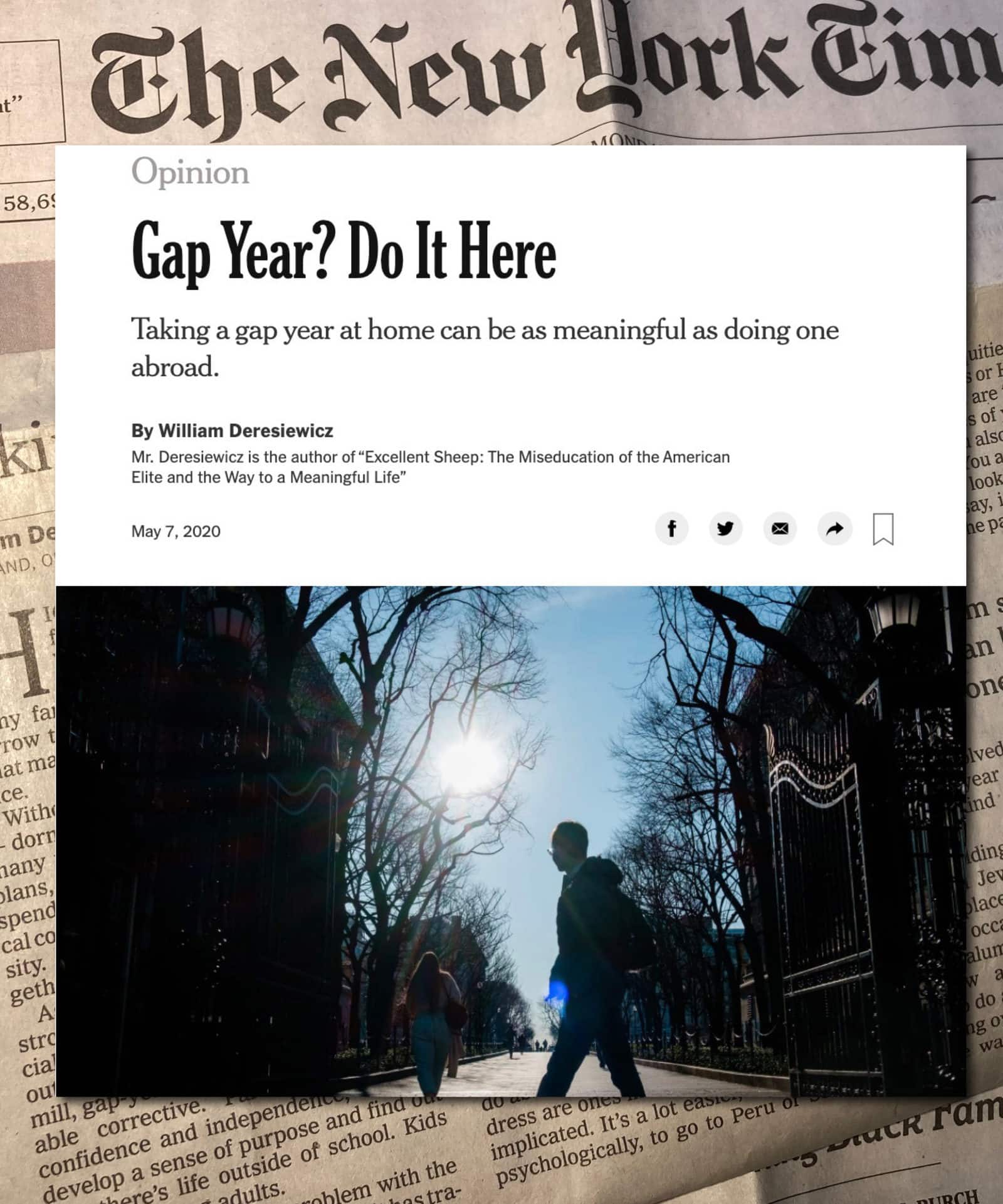 Featured in The New York Times
Real life, real challenges, real accomplishments