By Tamar Palgon and Elliot Bromberg
(Written following the conclusion of week 1)
During our first week on AJSS, our group worked with City Repair to help build mini libraries. The libraries were constructed out of recycled wood and windows, and contained shelves in which books will be placed for people of different communities to enjoy and share. Anyone can take or leave a book in these boxes, and the hope is that these libraries will help facilitate interaction among neighbors, helping turn neighborhoods into communities.
After we built the libraries, we set them up on people's lawns, giving us the chance to speak with many of the residents who had requested the libraries. One man created didgeridoos (wind instruments made from wood) for a living and played them for us. Most of us had never heard a didgeridoo before, and were surprised that the sound was similar to electronic music.
While it was great to meet the people benefiting from these libraries, it was also really interesting to see how something small, like these libraries, can have a huge impact. One community we visited, Sellwood, gathers each year to paint a mural on the road at an intersection. This was the first community out of many to do so in Portland. When they first painted the road, it was illegal, but in breaking the law, they actually brought about positive change in the community. And now it's a beautiful tradition.

Spending our days working on our various projects this week was a lot of fun, but this weekend is when we really started coming together as a unit. By hanging out off the work site, we had more time to bond and it's how we all truly became friends. Together we hiked at the Columbia River Gorge National Park, swam in the enormous Columbia River and took in the sights and sounds of Multnomah Falls. The views were unreal.
Taking a gap year in the US can be as meaningful as doing one abroad.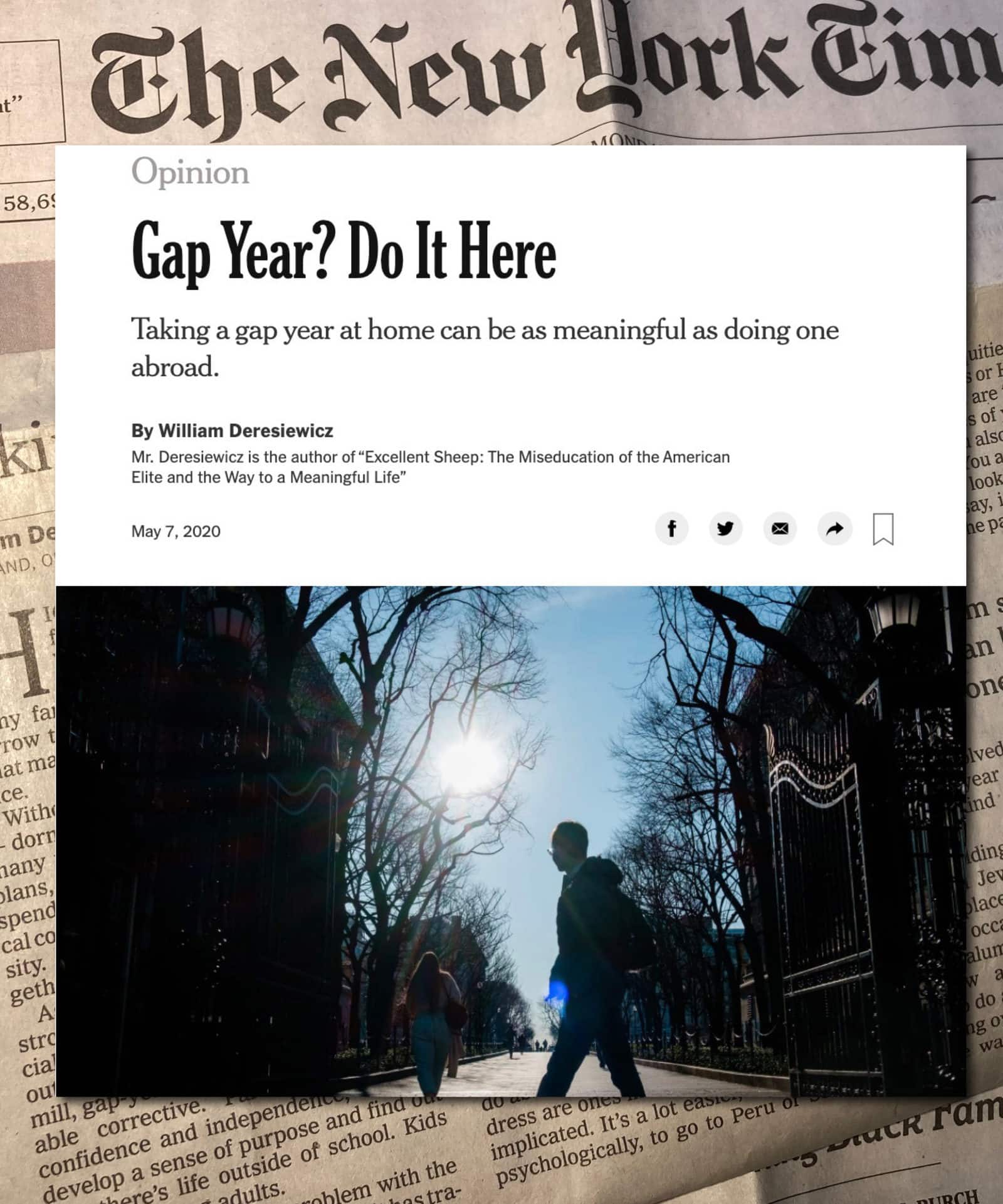 Featured in The New York Times
Real life, real challenges, real accomplishments