This blog post was written by Adam Diaz, a member of the Tivnu 8 cohort from Washington, D.C. He enjoys long bike rides, listening to and making music, and spending time with his fellow participants. He interns at Portland Parks and Rec maintaining the local parks, and works at Tivnu construction.
It can be difficult to shake the feeling that I am different. The kind of music I listen to, the way I dress, my life experiences that others haven't had. While that may come off as a bad thing, it is not, and in many ways, it can be the spark that prompts my personal growth.
Moving to a new city on the opposite side of the country without my family and friends was really scary. In my experiences, my friends are often the ones who ground me – they remind me it's okay to be who I am. Coming to Tivnu has meant learning how to ground myself, learning how to embrace being unique without feeling isolated or alone.
When I reflect back on the beginning of the program, I think mostly about the learning curve living with twenty strangers introduced into my life. Finding my own rhythm and routine within the new environment was a challenge I expected; I was prepared for this component of Tivnu. Meeting twenty new people, on the other hand, was very intimidating.
In some ways, the fact that we were all strangers to each other brought us closer to each other at the beginning of Tivnu. We were all new, all different.
I may march to the beat of my own drummer, but at Tivnu that simply means I'm just like everyone else here.
Building community is not easy, especially when partnered with living and working together. When everyone brings different needs, wants, and ideas it can be hard to meet them all and find your role in the vastness. On Tivnu these obstacles grant us opportunities for growth, both in ourselves and in our larger community. When we, as a community, are in a state of continuous development we are simultaneously committed to the growth of the people around us. We are invested in accepting each other where we are, recognizing that we can all change, grow, and be different. I am amazed by the immense growth we have already achieved as a cohort. We seem to be constantly blooming. After just two months in the program I could already recognize how much I had grown. I feel comfortable being myself here.
Communal living does not mean you have to sacrifice your comforts or any part of yourself: instead, it means recognizing that we are all in different places in life and we can meet people where they are. In most communal, socialized groups there seems to be a pressure to conform to a norm. At Tivnu, the status quo is being unique and being yourself.
Taking a gap year in the US can be as meaningful as doing one abroad.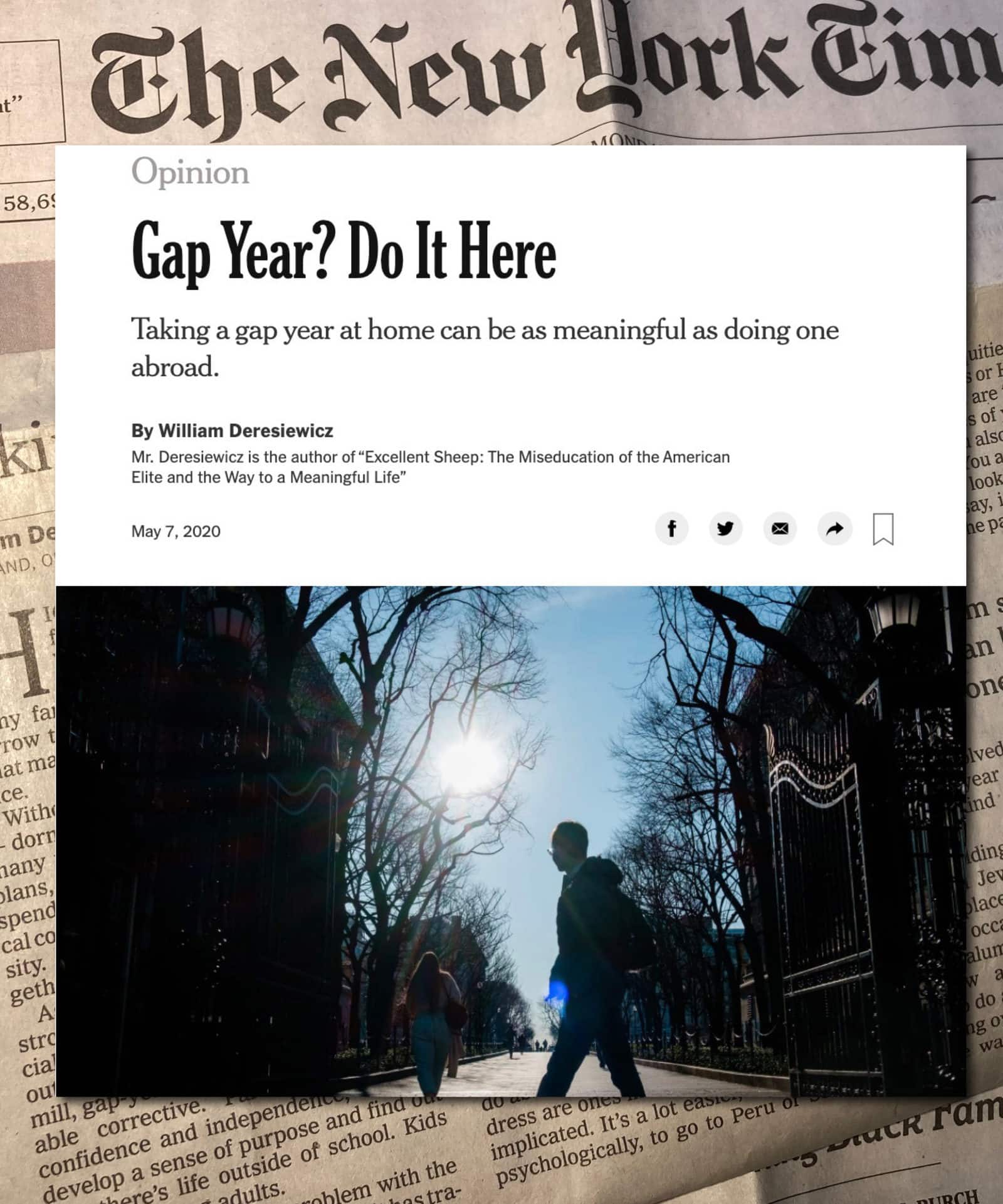 Featured in The New York Times
Real life, real challenges, real accomplishments