This blog post was written in February by Yonah Kalikow, a member of the Tivnu 8 cohort from Newton, Massachusetts. In her free time Yonah enjoys cooking, crocheting, and exploring Portland with friends. She interns at Tivnu Construction and at Kindness Farm.
What a time it has been. I came back to Tivnu just about two weeks ago, a return I had been eagerly looking forward to throughout my winter vacation. While my family is great and I always love being with them, I missed Tivnu while I was away. I couldn't wait to be reunited with my friends and surrounded by my community, my kehilah.
When I arrived at the bayit [Tivnu house], I was instantly greeted by my friends and some freshly baked brownies. My first breath in Portland was filled with gratitude for the people and the program.
About a week later Covid spontaneously struck our bubble. Masks went on and anxieties surged. While the stressful circumstances carried bits of chaos, the gift of being together in this unique community eased us into comfort.
We are all coping and dealing with Covid in our own way, but we are also sharing a collective experience – one that is undoubtedly unforgettable. I am grateful to be here, with this community, right now. There are so many moments that are filled with smiles and giggles, and so many more filled with care and support. So here is a little poem to capture some of those special moments.
In this time of Covid
A valley of stress and anxiety can consume.
An internal panic
Sparked by the unknown
and the known
Can guide spirits into a plateau.
But,
Still there are peaks
Where you can look out upon
Rolling hills of laughter and joy
Baking cinnamon rolls with friends
Sharing our quirky skills with the community
Learning songs
learning code
And learning the cha cha
The sun meanders into the sky
Welcoming rivers of serotonin
The park opens itself to us with
Reading, arting, walking
And when clouds and rain come
Ramps are made
Vegetables are picked
We build support for those around us
This shower of support permeates
The bubble
Overwhelming us with love and care
always
I am in awe
Coming back
After a long month break
I felt steady,
I felt ready,
Because Tivnu is my community.
Taking a gap year in the US can be as meaningful as doing one abroad.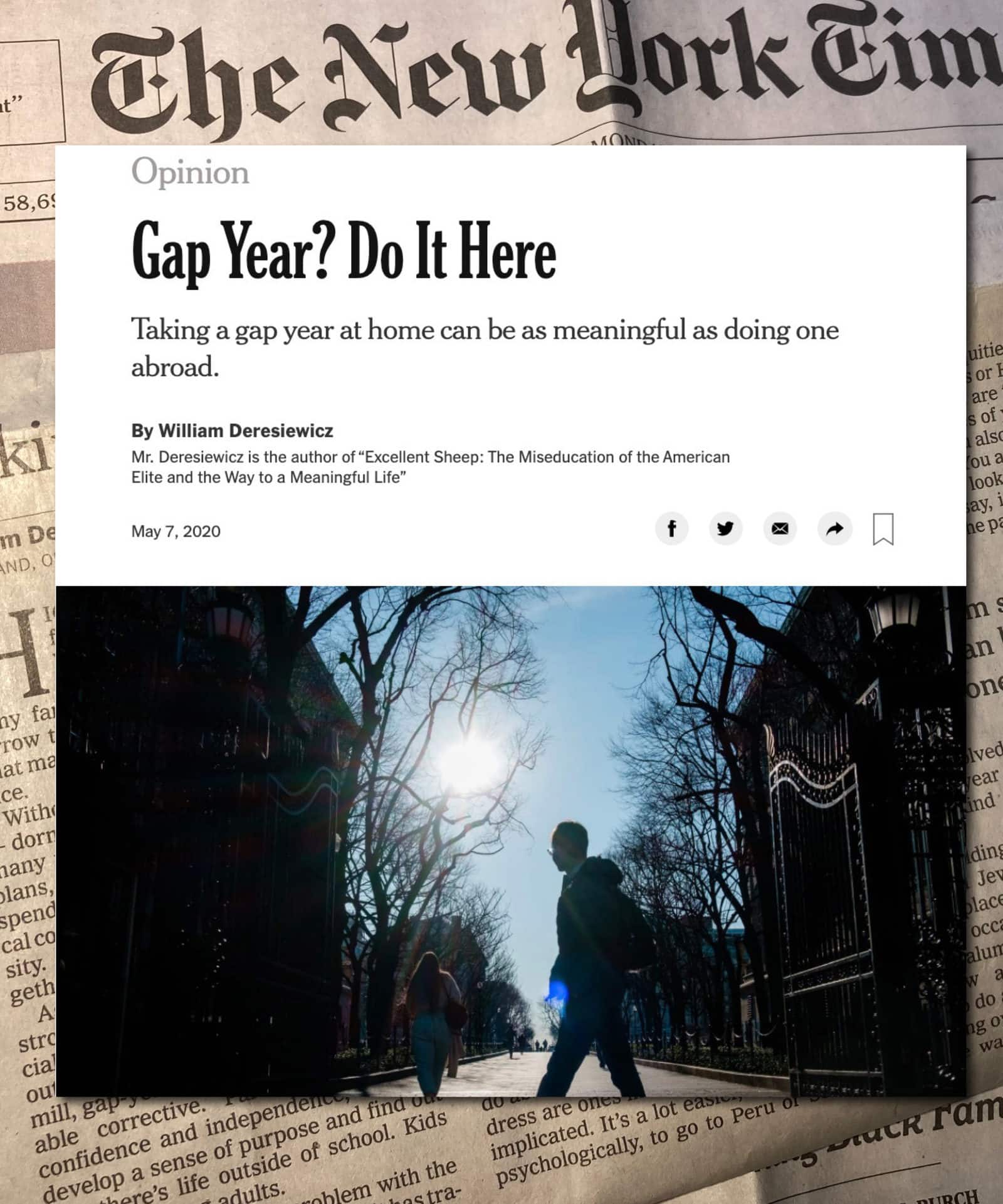 Featured in The New York Times
Real life, real challenges, real accomplishments