By Talia Myers
I was one of the last people to land in Portland so when I first arrived at Shaarie Torah, I didn't know what to expect. But when I walked in, I felt an instant sense of relief, because everyone was so inviting and friendly. When I didn't know where to sit, one of the girls sensed my hesitation and right away yelled out for me to come sit next to her. I couldn't have asked for a better welcome to J-Build Portland.
The next morning was our first day of work, and we spent the day constructing and setting up rain beds at a Habitat for Humanity site. I'm not going to lie, it was pretty hot and tiring doing all that lifting, but in the end, our hard work paid off and we got the job done. Of course, we should've taken a few more breaks from our hard labor to reapply sunscreen, because by the end of the day most of us got sunburned. At least we all worked through the pain together!
And that's how we worked through our entire first week: Together. It's hard to believe we've only been in Portland for one week, because I already feel so close to everyone in the group and am really happy to be here.
Even though I didn't know anyone when I first arrived, the group connected really quickly because we all had something in common: Judaism. Personally, I feel more connected to Judaism culturally than religiously. At home, I don't celebrate Shabbat or keep Kosher, yet on J-Build I do both. J-Build has already made me feel connected to Judaism in a more spiritual way than ever before. I love the feeling of coming together as a community to celebrate Shabbat.
And when it's not Shabbat, we're coming together as one community to help another. The work that we're doing on J-Build will benefit so many people and actually change lives. I'm proud to be Jewish and making a difference in Portland through the values of tikkun olam. Or, should I say, "Tikkun Portland!"
Taking a gap year in the US can be as meaningful as doing one abroad.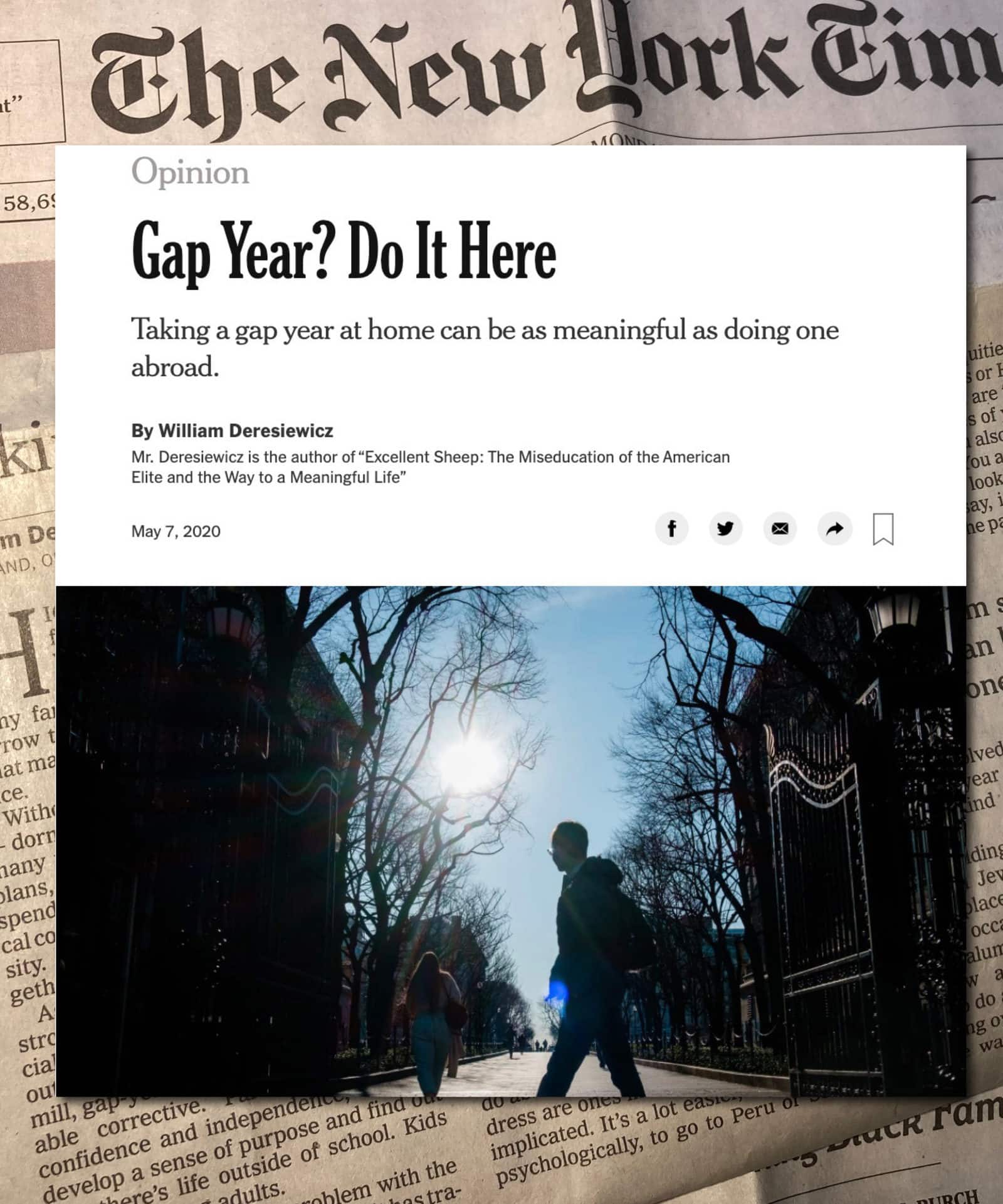 Featured in The New York Times
Real life, real challenges, real accomplishments