The impact lasts a lifetime
One summer. Two weeks. Impact for a lifetime.
Roll up your sleeves for real, hands-on work, and team up with a "homeless village" building tiny houses. Dig into an urban agriculture project. Join your friends to revive native habitat in one of America's coolest cities.
All the while, we'll keep our work connected to the big-picture questions of opportunity and social change. We'll learn from our larger community and listen to stories that we don't always get to hear, as we move toward a broader form of justice that includes us all.
Our teachers, artists, and activists will give you plenty to think about in the field trips, film screenings, and discussions. Nothing is abstract with Tivnu: Building Justice: what we do for the world always goes hand-in-hand with examining the reasons we do it. Communal responsibility as an ancient and contemporary Jewish ideal is on the table, and lessons our own community has learned facing hunger and hardship.
That will give you plenty to talk about as you hike to Multnomah Falls, tie up your skates at the vintage amusement park, or gear up for the white water on the Deschutes River. (Although maybe you should save the heavy discussion until after the fast part on the river!)
Plus, spirited celebrations of Shabbat, activities with local Jewish teens, and great sight-seeing in America's weirdest, wonderful-est city.
Tivnu: Building Justice and USY. Join us for two weeks in July, and we'll show you why we call it, "tools to build a better world."
DATES:  July 18 – August 1, 2022
COST: $4,299
DURATION: 15 Days
GRADES: Current 9 – 12th Graders
Taking a gap year in the US can be as meaningful as doing one abroad.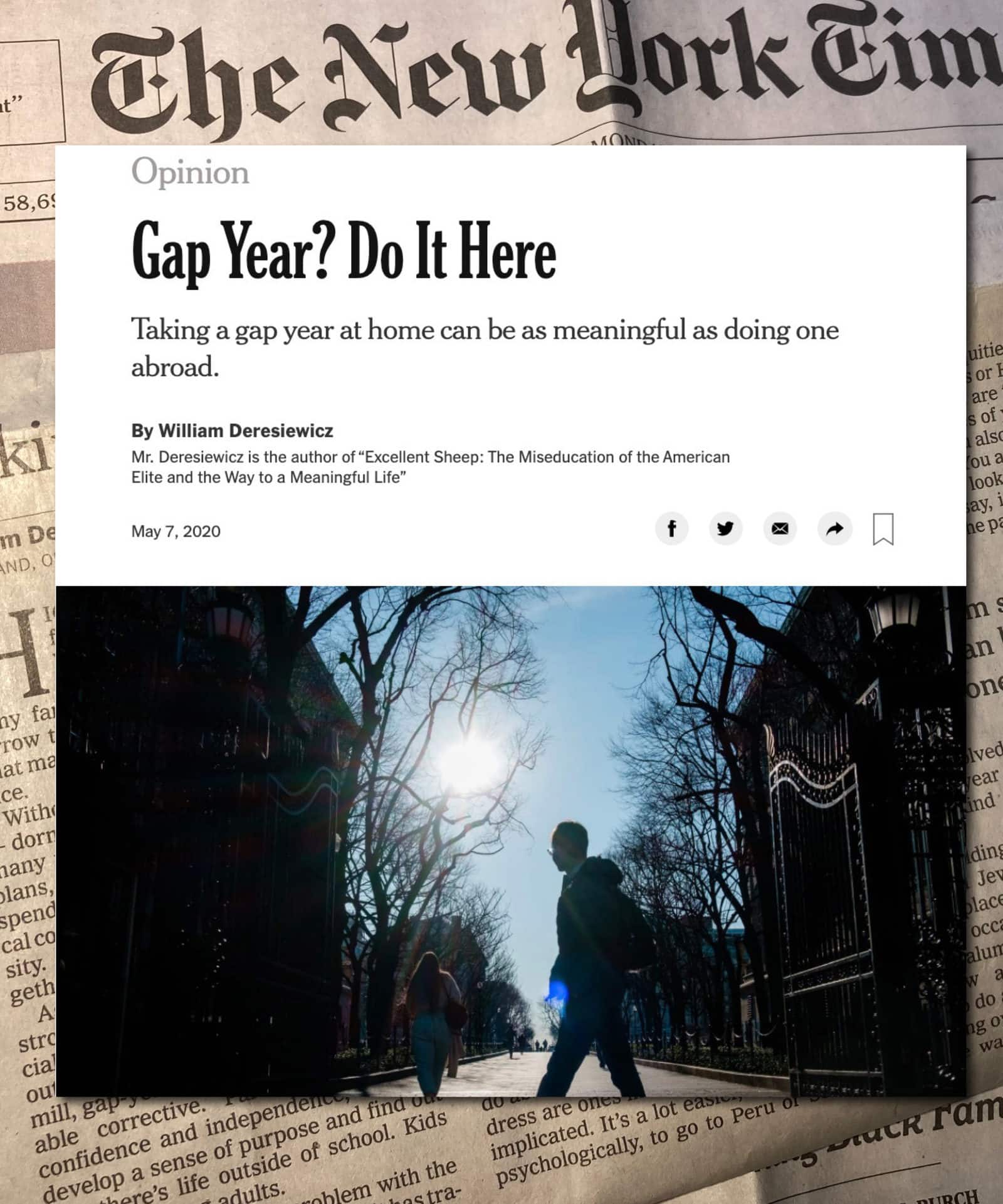 Featured in The New York Times
Real life, real challenges, real accomplishments